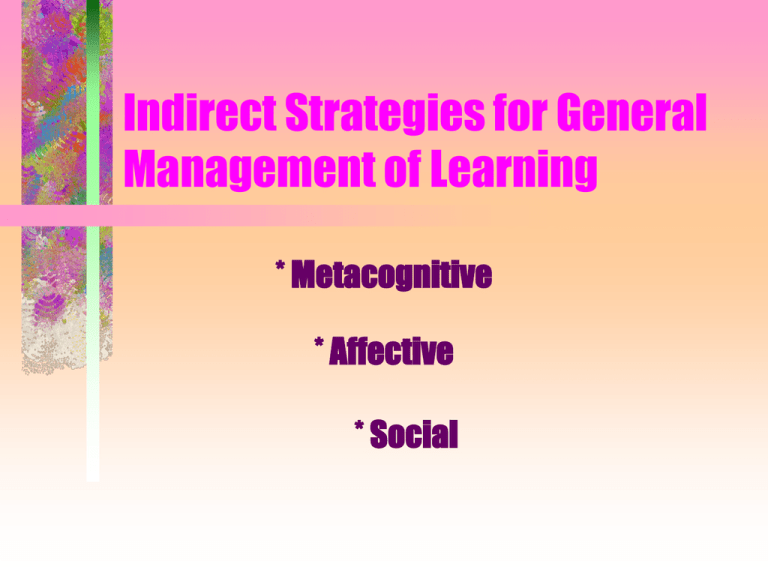 Indirect Strategies for General
Management of Learning
* Metacognitive
* Affective
* Social
LOOK and THINK: Who would you say
represents which type of indirect strategy?
Metacognitive
• C...
•
…enter your learning
• A...
•
…rrange and
• P...
•
…lan your learning
• E...
• …valuate your learning
• ABLE
THINK: What metacognitive strategies have you been using
to manage your learning in this course? What strategies
could you utilize more?
Affective
• L...
• … ower your anxiety
• E...
• … ncourage yourself
• T...
• … ake your emotional
temperature
THINK and PAIR: Tell your partner about something you do,
or want to do, to practice affective strategies,
or Tell about an experience when you were courageous even
though you might have been afraid.
Social
•
•
•
•
•
•
A...
…sk questions
C...
…ooperate with others
E...
…mpathize with others
THINK, PAIR, and SHARE: How do you promote social
strategies in your classroom? Ask your partner and share with the
class.
FIN
¡Muchas gracias!