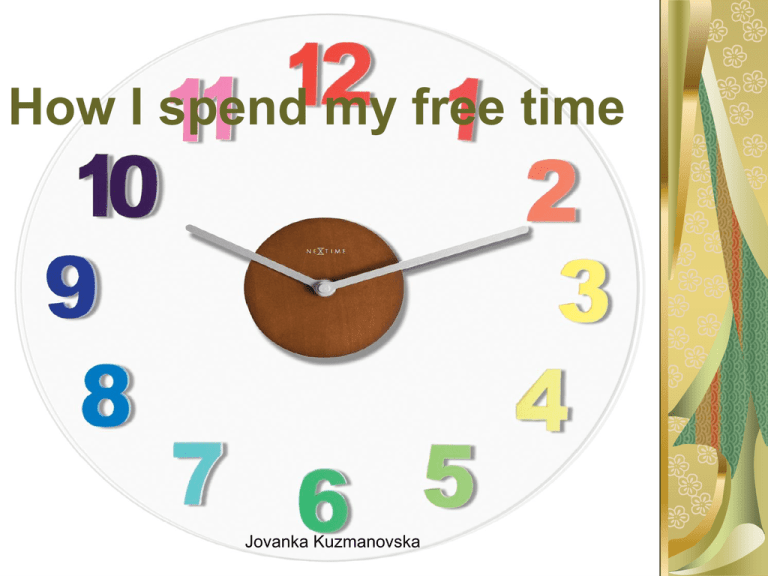 How I spend my free time
Jovanka Kuzmanovska
When I am not in
school or studying
for tests and quizzes
I spend my free time
by doing many
different, interesting
and fun activities
which help me relax
like going out with
my friends, reading
a book, surfing the
net and listening to
music.
Going out with friends
I go out with my friend about 2 to 3 times a week
mostly on the weekends or during the day. Sometimes
we stay after school in the school yard and just talk or
play volleyball. Other times we go to the movies which
is about once to twice in 2 months, we go shopping or
we just go over to each other's house.
Reading and music
I like books of may different
genres but mostly I read
fantasizes like the Harry Potter
series (which is also my
favorite book) and the Lord of
the Ring trilogy.
I love music! I listen to all
kinds of musical genres but
I love songs that you can
sing and dance to. I also
attend the school curie and
we go to competitions
every year.
Surfing the net
I surf the net very
often during my
free time. I usually
talk with friends
upload pictures on
Facebook or listen
to music. I also use
the net to find out
about some things
that interest me but
are not always
connected with
school.