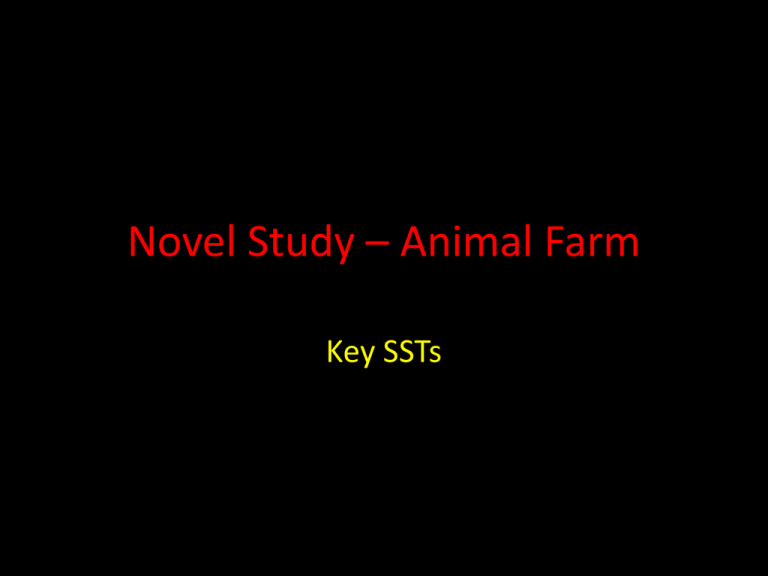 Novel Study – Animal Farm
Key SSTs
Satire
• Definition: to use humour to present criticism
of a common practice or well known issue.
• There are a number of techniques composers
use to satirise. These include:
• Exaggeration, irony, humour and many more
Irony
• Definition: in a basic sense, when the extreme
opposite of what you expect in a situation
occurs.
Allegory
• Allegory is a device in which characters or
events in a story, poem, or picture represent
or symbolize ideas and concepts.
• Allegory has been used widely throughout the
history of art, and in all forms of artwork.
Fable
• Short stories that illustrate a particular moral
or lesson.
• Generally told to young children.
• Characters are generally talking animals that
portray human characteristics.