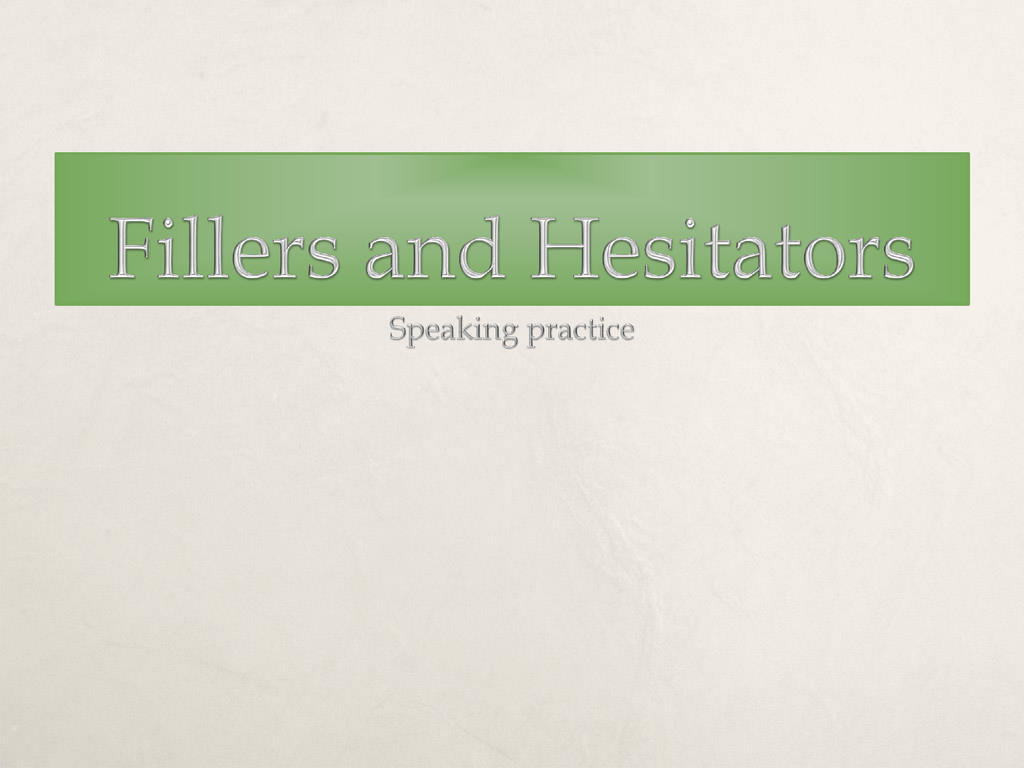 
Using fillers is an extremely useful
conversation strategy since it helps you
gain time, rather than leaving a pause
where someone else could interrupt and
start talking.

They may not have much semantic
content of their own, but fillers do fulfill
important linguistic functions. They give
you an extra split second to decide what
to say next, for example.
Hesitation Strategies - Conversation
Time Fillers
Techniques

Pretend you haven't heard----- Pardon?
Sorry? Eh?

Repeat the question----- You mean…what is
forty-five divided by nine?

Use delaying noises-----
Well… Um… Er…
You can use them several times in the same sentence.
Although, if you use them too often you sound
stupid.
Some other fillers you can use
are…

Let me think…Right...like...you know...actually...I
mean...kind of... um... basically...in a manner of
speaking...just...if you don't mind me
saying...uh...really...I suppose...if truth be
told...without a doubt...or something...in
fact...well...yeah...errr…of course...so if you know
what I mean...and stuff...