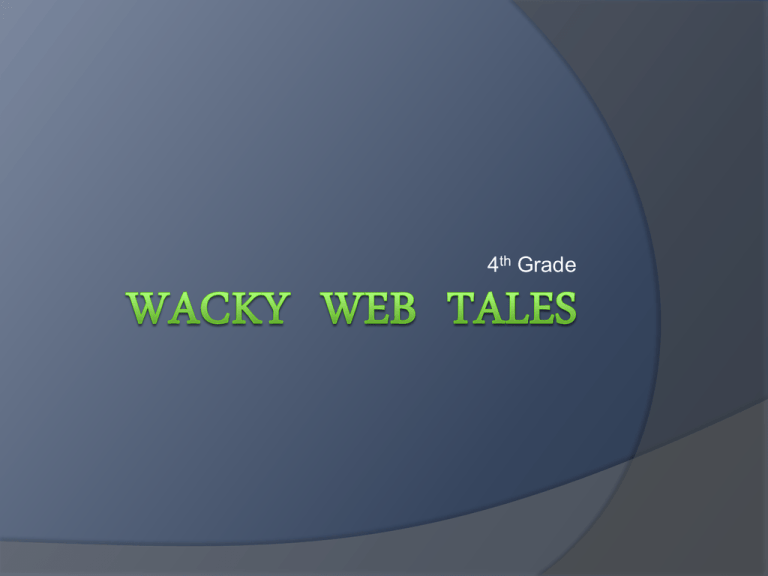 4th Grade
Wacky Web Tales
 What it is: A website that creates a story out of
words that YOU think of and enter.
 What you need to know:




What a NOUN is.
What a VERB is.
What an ADJECTIVE is.
What an ADVERB is.
 Why you need to know: Your story won't make
any sense if you insert the wrong type of word.
Website

In your internet
browser (Google Chrome),
enter into the address bar:
http://www.eduplace.com/tales/
Use It! Step 1
Watch for this
box to help
you!
Use It! Step 2
Type your
own words
into the
boxes.
When you
want to see
how your tale
turned out.
Go Back if You Need To

Use the back arrow if you need to go back and
change your words.