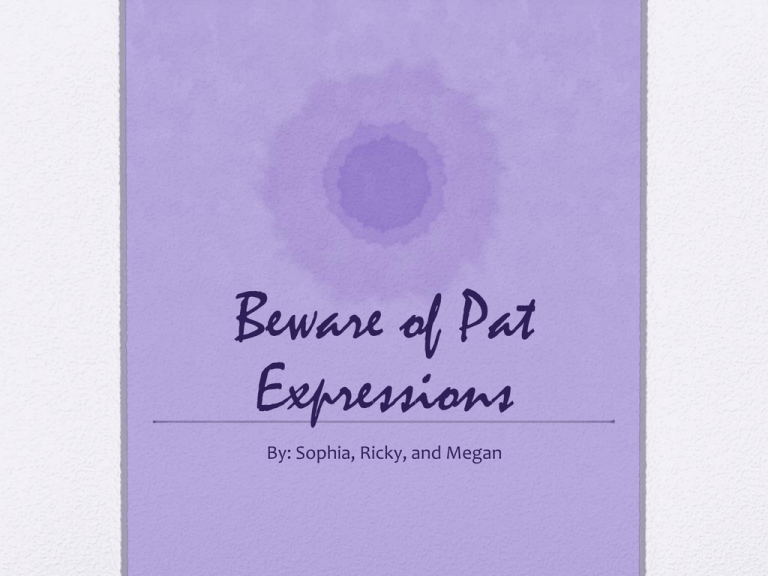 Beware of Pat
Expressions
By: Sophia, Ricky, and Megan
Commonly used Pat
Expressions
• In conclusion…
• First of all…
• Second of all…
• All in all…
• For example…
What's Wrong with
These Phrases?
• Overly used
• Unnecessary
• Used to take up space
Other Ways to Express
Your Ideas
• Take out all clichés.
• Try to find a more creative way to express your
ideas
What YOU Should Do
• Read over your essay
• Search for any of these pat expressions.
• Either take them out OR try to come up with a
different way to express your idea.