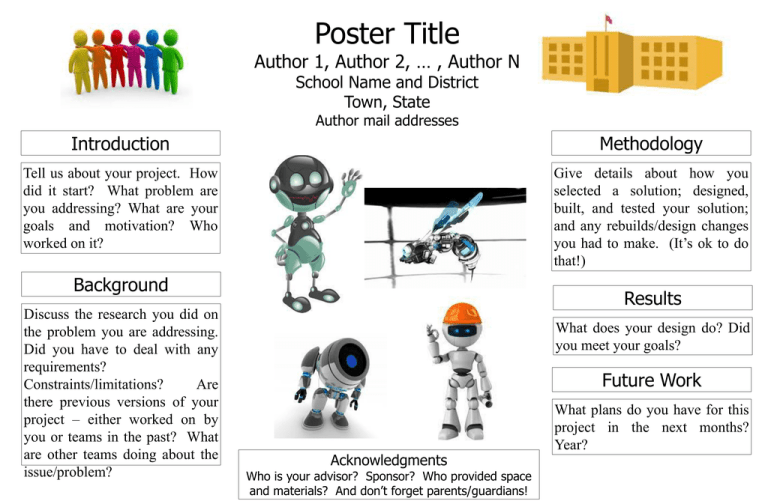 Poster Title
Author 1, Author 2, … , Author N
School Name and District
Town, State
Author mail addresses
Introduction
Methodology
Tell us about your project. How
did it start? What problem are
you addressing? What are your
goals and motivation? Who
worked on it?
Give details about how you
selected a solution; designed,
built, and tested your solution;
and any rebuilds/design changes
you had to make. (It's ok to do
that!)
Background
Discuss the research you did on
the problem you are addressing.
Did you have to deal with any
requirements?
Constraints/limitations?
Are
there previous versions of your
project – either worked on by
you or teams in the past? What
are other teams doing about the
issue/problem?
Results
What does your design do? Did
you meet your goals?
Future Work
Acknowledgments
Who is your advisor? Sponsor? Who provided space
and materials? And don't forget parents/guardians!
What plans do you have for this
project in the next months?
Year?