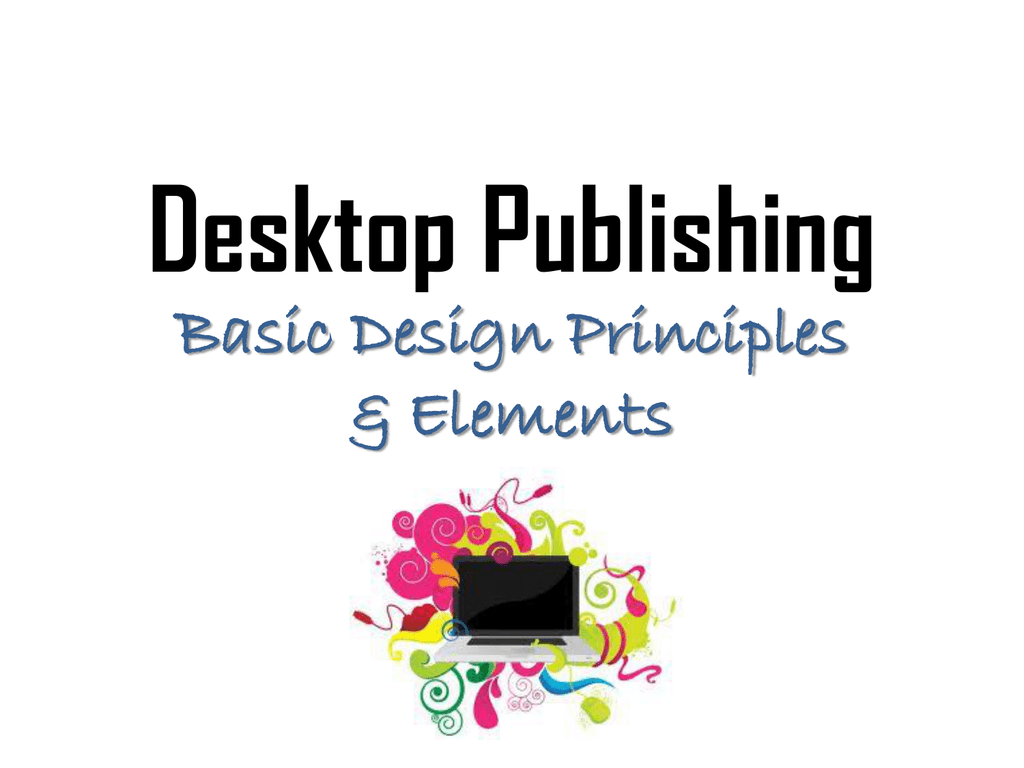 Desktop Publishing
Basic Design Principles
& Elements
What is it?
• Ability to design and develop publications by
combining text, graphics, and design
elements.
• The purpose of design is to help convey a
message.
Design Principles & Elements
• All designs have certain basic elements or
building blocks chosen to convey the message —
beyond the actual words or photos used.
• How we place those items on the page
determines the structure and overall readability.
Determines how well our design communicates
the desired message.
• The principles of design govern that placement
and structure. Different designers have their own
idea about the basic principles of design, but
most are encompassed in 6 principles.
Design Principles & Elements
Design Principles
Design Elements
Balance
Line
Proximity/Unity
Color/Value
Alignment
Shape
Repetition/Consistency
Texture
Contrast
Space/Size
White Space
Form
Desktop Publishing Hazards
•
•
•
•
•
•
•
•
Forgetting your audience
Irregularly shaped type
Excessive underlining
Too many fonts
Grammar and spelling errors
Inappropriate borders
Inappropriate headlines
Violating the copyright law
Good or bad design?
Inappropriate/Offensive Heading
Color?
How does the color in this design
make you feel?
Which restaurant do you want to
eat at?
Who would you be interested in
interviewing first?