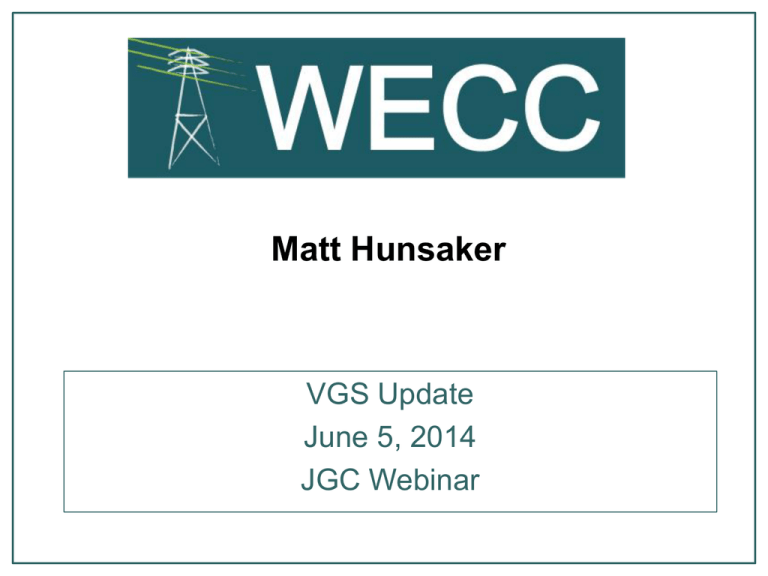 Matt Hunsaker
VGS Update
June 5, 2014
JGC Webinar
Meeting
• VGS met on June 3, 2014
o Reviewed previous reports that VGS members
commented on
 Demand Response
 Energy Storage
o Discussed a plan for supporting a intra-hour
dataset with TEPPC
2
Questions for JGC
• Do you think that additional resources are
needed for further VER analysis?
• Do you think there should be a dedicated
VER resource pool, or do the committees
have sufficient resources?
• Do you feel the VGS provides value to
WECC committees?
3
Questions?