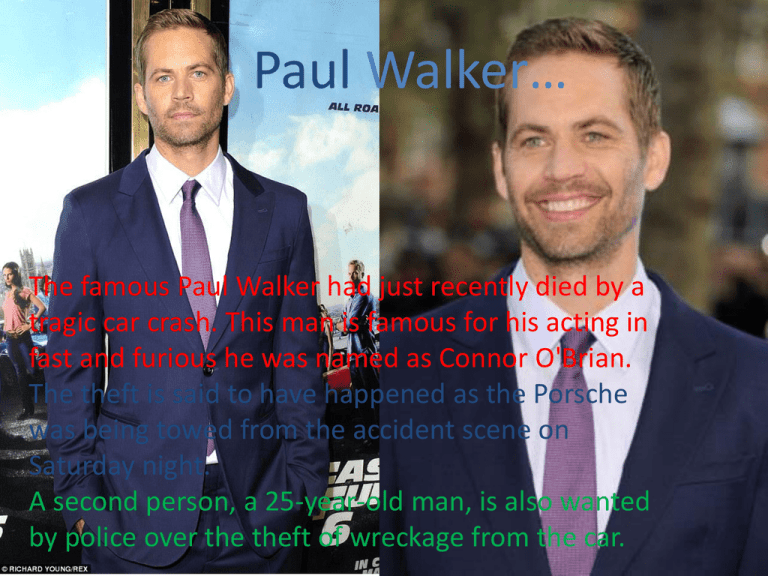 Paul Walker…
The famous Paul Walker had just recently died by a
tragic car crash. This man is famous for his acting in
fast and furious he was named as Connor O'Brian.
The theft is said to have happened as the Porsche
was being towed from the accident scene on
Saturday night.
A second person, a 25-year-old man, is also wanted
by police over the theft of wreckage from the car.