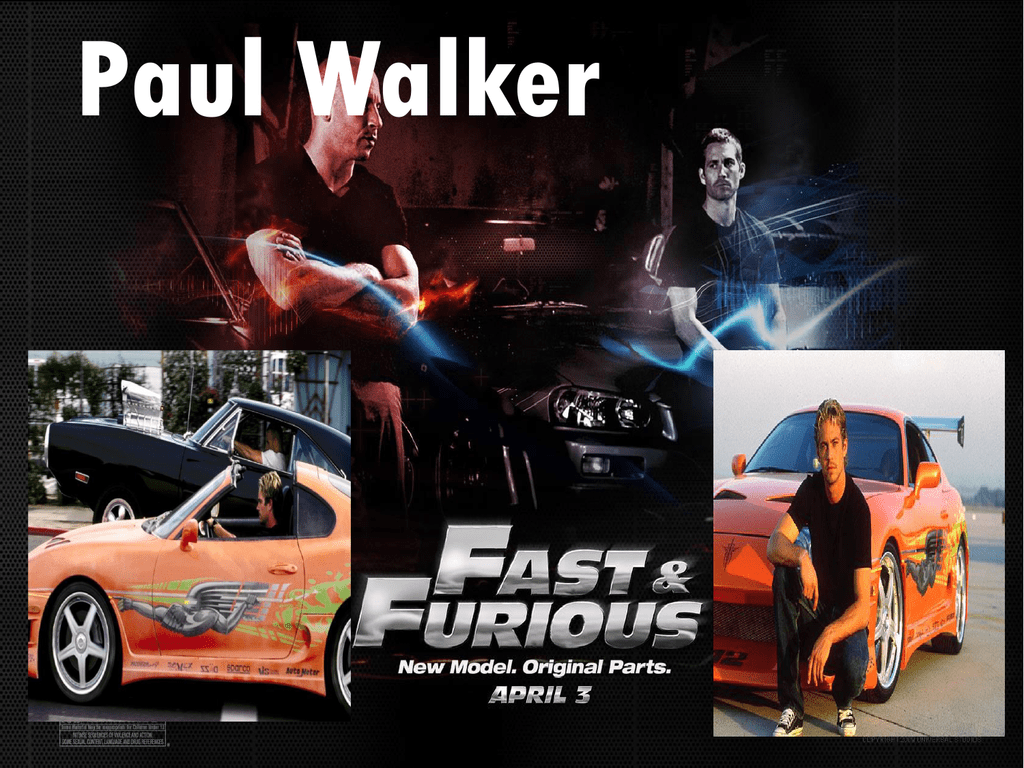 Paul Walker
Paul Walker death
Paul Walker sadly passed away on the 30th of November 2013.
He died after a charity event that he hosted at his car garage
when Roger Rodas an ex racing car driver and himself went
out for a spin in his Porsche Gt 2005 model and the steering
broke and Roger who was driving unfortunately lost control
and crashed into a lamppost. The car blew into flames in a
matter of seconds and killed both.
Paul Walker and fast and furious
Paul Walker appeared in every single fast and furious from
fast and furious 1 right up to the latest one, fast and
furious 6 an action packed thriller with racing and violence
mixed into one terrific movie. Paul was one of the main
Paul walker driving in
characters along side Vin Diesel. He was the main driver in 2fast2furious.
all of it as well. Paul was a cop in the first 4 movies of fast
and furious but quitted being a cop during the 4th one
because the members of the crew found out he was and
he needed to choose which one he wanted to be, an
amazing fast car driver or a box standard cop. I know which
one I would of chosen and I think he chose the right one.
R.I.P Paul Walker
Overall Paul Walker was an amazing actor and he
deserves everyone to be on his side and not to be
disrespectful towards him and people not to make
Pauls garage and cars.
silly pictures and videos about him. I personally think
fast and furious should go on without him but not
with Justin Bieber who apparently has been
approached by the directors.
Pauls car
that he died
in.