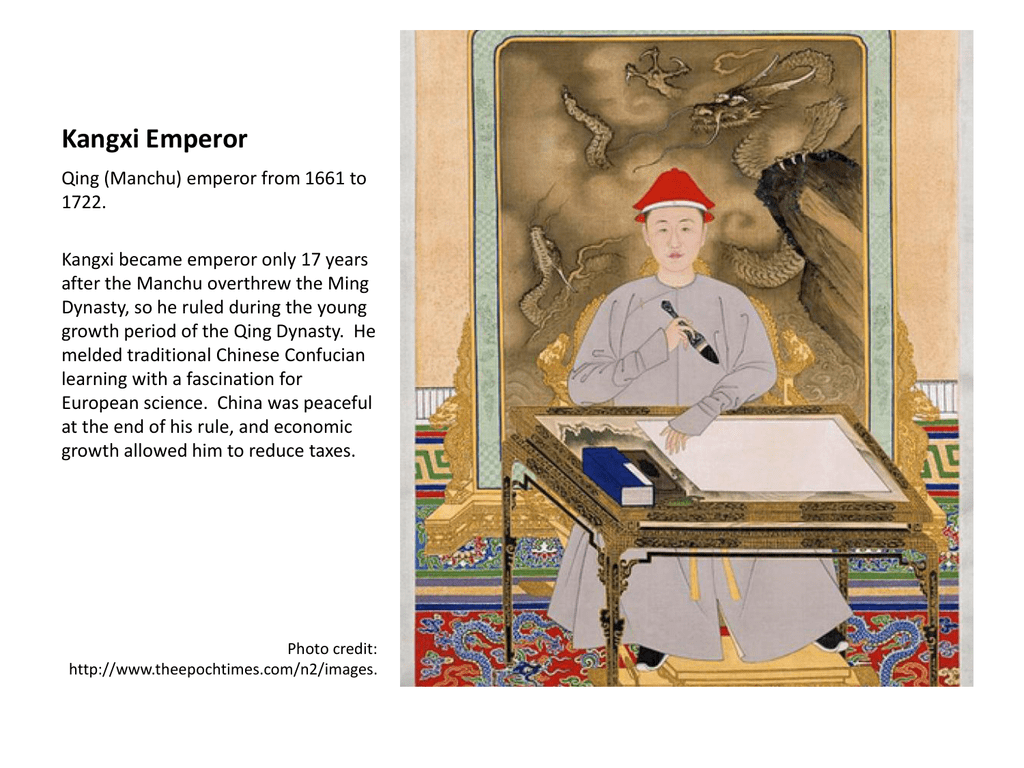 Kangxi Emperor
Qing (Manchu) emperor from 1661 to
1722.
Kangxi became emperor only 17 years
after the Manchu overthrew the Ming
Dynasty, so he ruled during the young
growth period of the Qing Dynasty. He
melded traditional Chinese Confucian
learning with a fascination for
European science. China was peaceful
at the end of his rule, and economic
growth allowed him to reduce taxes.
Photo credit:
http://www.theepochtimes.com/n2/images.