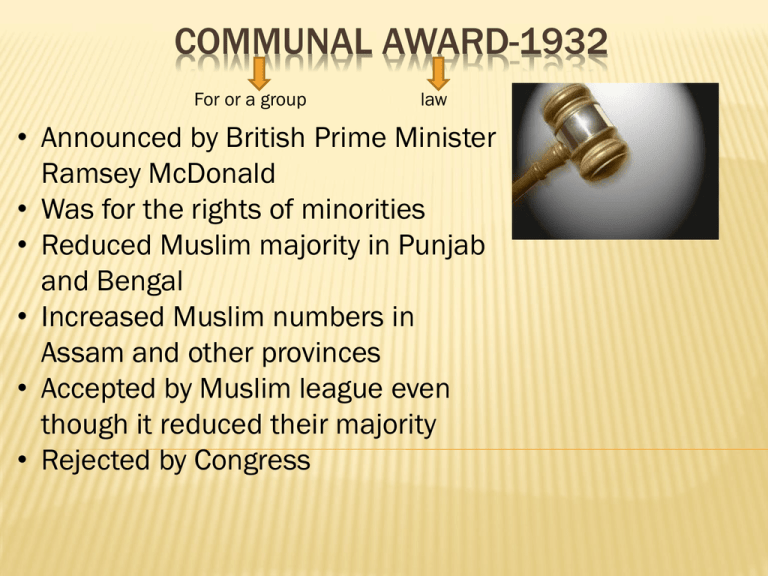 COMMUNAL AWARD-1932
For or a group
law
• Announced by British Prime Minister
Ramsey McDonald
• Was for the rights of minorities
• Reduced Muslim majority in Punjab
and Bengal
• Increased Muslim numbers in
Assam and other provinces
• Accepted by Muslim league even
though it reduced their majority
• Rejected by Congress
GOVERNMENT OF INDIA ACT -1935
A Federation of India was promised
comprising both provinces and states.
 The Governor General remained the head
of the central administration.
 Reforms were introduced in N.W.F.P. as
were in the other provinces.
 One-third Muslim representation in the
Central Legislature was guaranteed.

Both the Indian National Congress and the Muslim League
opposed it.