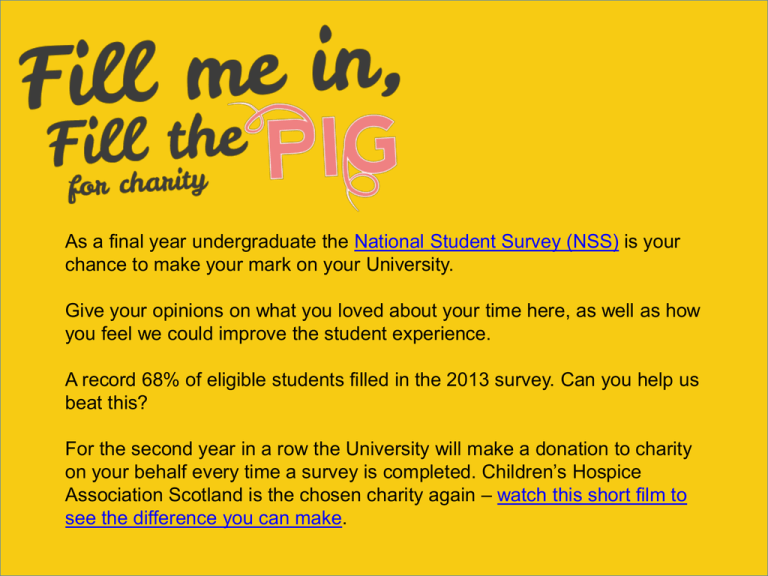 As a final year undergraduate the National Student Survey (NSS) is your
chance to make your mark on your University.
Give your opinions on what you loved about your time here, as well as how
you feel we could improve the student experience.
A record 68% of eligible students filled in the 2013 survey. Can you help us
beat this?
For the second year in a row the University will make a donation to charity
on your behalf every time a survey is completed. Children's Hospice
Association Scotland is the chosen charity again – watch this short film to
see the difference you can make.
You will be entered
into a prize draw to
win one of these!
The 10 minute survey, includes 23 questions
covering:
•
•
•
•
•
•
the teaching on your course
assessment and feedback
academic support
organisation and management
learning resources
and your Students' Union.
All of the information you provide is appreciated and
will help the University improve for future years.
We raised
for CHAS last year
but would love to
beat that this
year!!