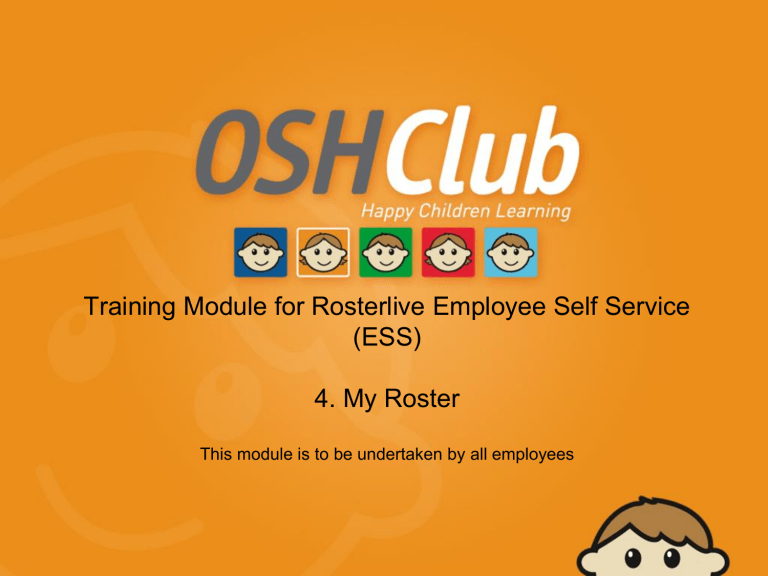 Training Module for Rosterlive Employee Self Service
(ESS)
4. My Roster
This module is to be undertaken by all employees
Overview
• RosterLive ESS is a totally web based solution and is accessible via a computer connected to the internet.
• RosterLive ESS is how you complete Time Sheets, view your Roster and change your
Payroll details
Page 1
• Once Logged in to RosterLive ESS you will be taken to the Home screen
Page 2
• To manage your Roster click on My Roster tab or My Roster Icon. 1 option appears below the tab name which you can click on.
This is your roster! You will note two things, times are in 24 hour format and there is a
Period filter (on the top right hand side) to navigate around the periods.
Page 3
•
Navigation
Throughout RosterLive there is a standard navigation bar across the different screens
Filter bar example below
Click on the filters icon to show or hide the filters bar
Use the green left and right arrows to take you back to the previous time period or forward to the next
Page 4
•
24 Hour clock conversion table
Use the below table until you become familiar with the 24 hour clock.
Page 5