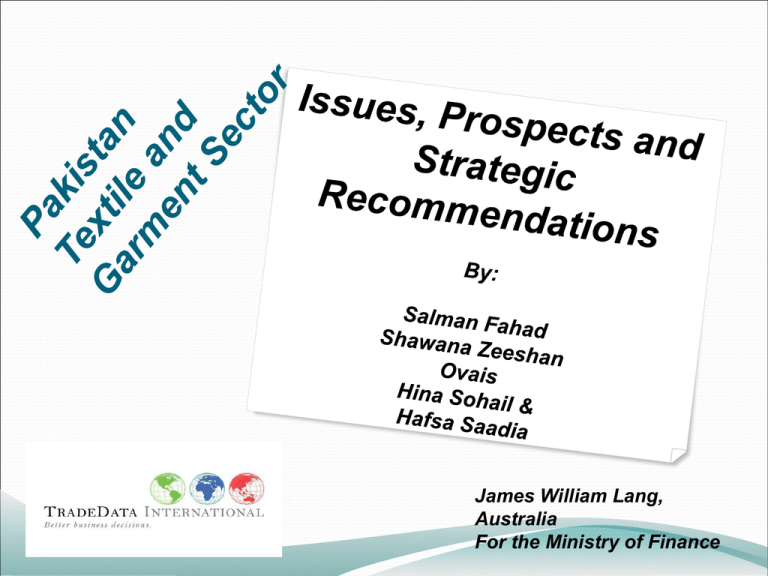 James William Lang,
Australia
For the Ministry of Finance
6519
6577
6572
6531
6573
Many of the products produced under these three SITCs are technical,
specialized or sophisticated products used in specialist applications. Only two
firms interviewed stated they were producing these fabrics (Sapphire and
Chenab)
SITC 6579 – Special Products – this consists of two products - textile
transmission or conveyor belts and textile hose piping. It is a medium sized
import sector that is growing steadily over time with growth experienced in
both products.
There are little to no exports from Pakistan in bonded fabrics –the SITC
6572. One reason for the decline in trade in cotton-synthetic mixed fabrics
over time is the move to the supply of finished products rather than base
fabrics.