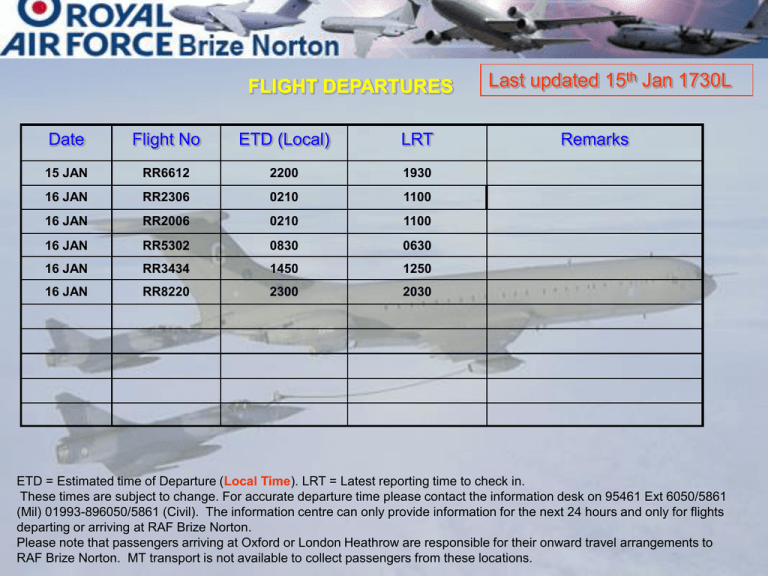 FLIGHT DEPARTURES
Date
Flight No
ETD (Local)
LRT
15 JAN
RR6612
2200
1930
16 JAN
RR2306
0210
1100
16 JAN
RR2006
0210
1100
16 JAN
RR5302
0830
0630
16 JAN
RR3434
1450
1250
16 JAN
RR8220
2300
2030
Last updated 15th Jan 1730L
Remarks
ETD = Estimated time of Departure (Local Time). LRT = Latest reporting time to check in.
These times are subject to change. For accurate departure time please contact the information desk on 95461 Ext 6050/5861
(Mil) 01993-896050/5861 (Civil). The information centre can only provide information for the next 24 hours and only for flights
departing or arriving at RAF Brize Norton.
Please note that passengers arriving at Oxford or London Heathrow are responsible for their onward travel arrangements to
RAF Brize Norton. MT transport is not available to collect passengers from these locations.