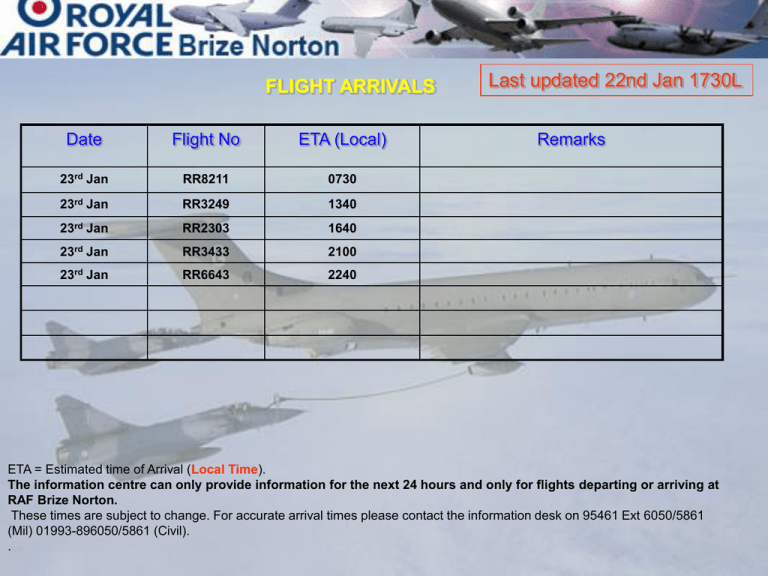 FLIGHT ARRIVALS
Date
Flight No
ETA (Local)
23rd Jan
RR8211
0730
23rd Jan
RR3249
1340
23rd Jan
RR2303
1640
23rd Jan
RR3433
2100
23rd Jan
RR6643
2240
Last updated 22nd Jan 1730L
Remarks
ETA = Estimated time of Arrival (Local Time).
The information centre can only provide information for the next 24 hours and only for flights departing or arriving at
RAF Brize Norton.
These times are subject to change. For accurate arrival times please contact the information desk on 95461 Ext 6050/5861
(Mil) 01993-896050/5861 (Civil).
.