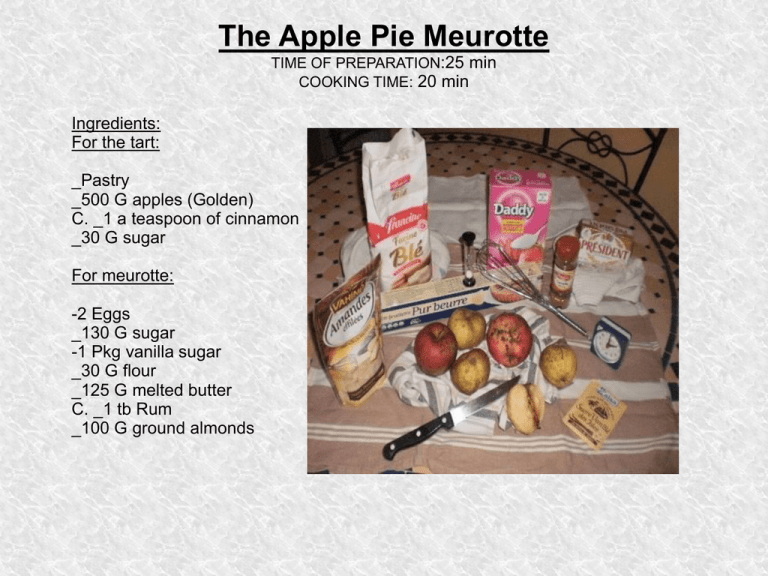 The Apple Pie Meurotte
TIME OF PREPARATION:25 min
COOKING TIME: 20 min
Ingredients:
For the tart:
_Pastry
_500 G apples (Golden)
C. _1 a teaspoon of cinnamon
_30 G sugar
For meurotte:
-2 Eggs
_130 G sugar
-1 Pkg vanilla sugar
_30 G flour
_125 G melted butter
C. _1 tb Rum
_100 G ground almonds
_Heat the oven to 190 °
_Peel and slice apples.
_Put apples on the dough and
sprinkle the sugar and all
cinnamon
_Cook Pie for
10 min at 190 ° always
_During This time, in a bowl break
eggs, add sugar, vanilla sugar,
flour, melted butter, rum and
almonds and stir until a smooth
paste.
_Take Pie out of the oven and pour the
mixture on it then bake for 10 minutes at
190 °
_You should eat the pie warm with a
scoop of vanilla ice cream
ENJOY YOUR MEAL!