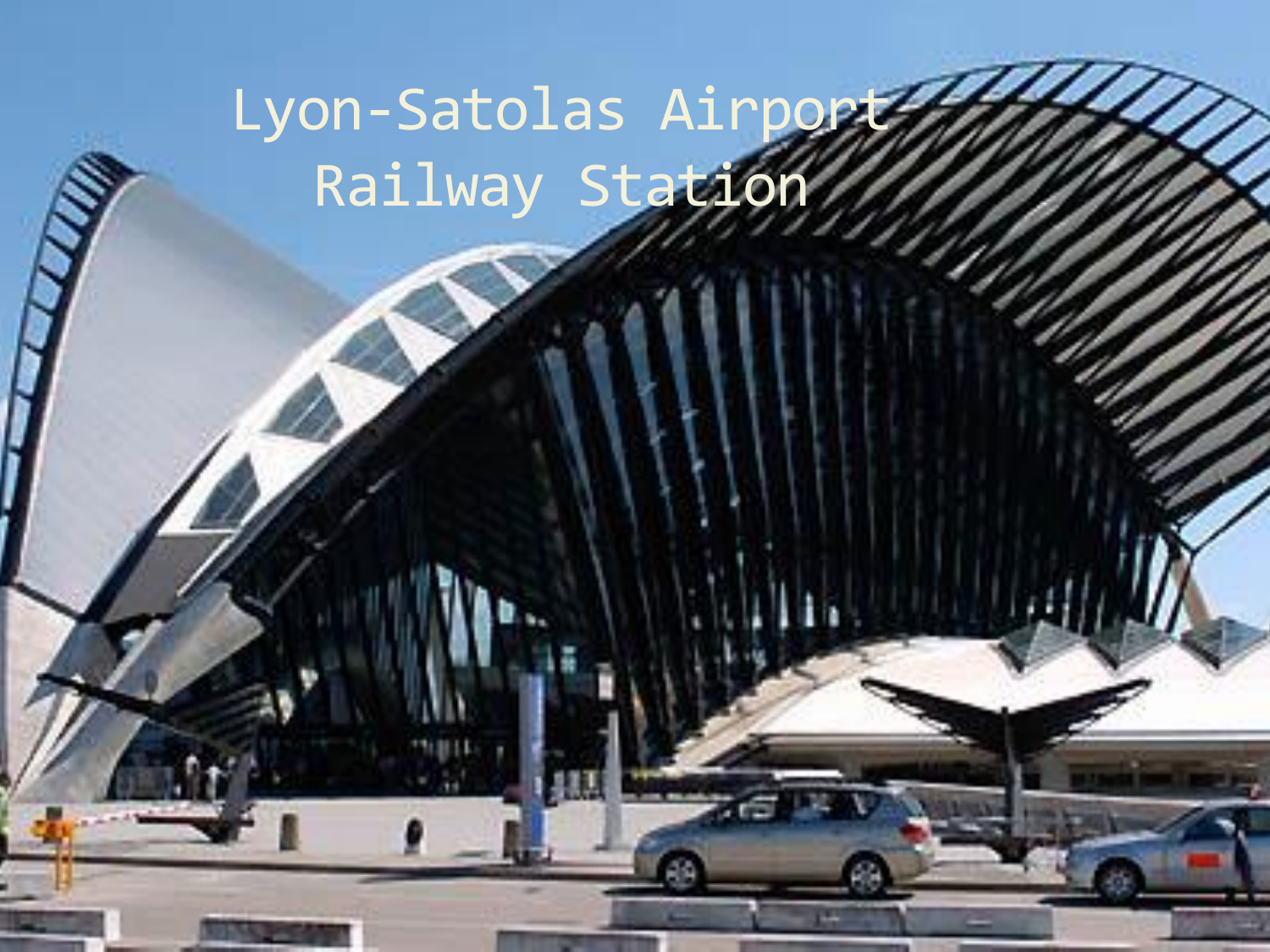 Lyon-Satolas Airport
Railway Station
The Population
of France - 63
million
West of France is United
Kingdom and the city of
London -
French 100%, rapidly
declining regional
dialects and languages
(Provencal, Breton,
Alsatian, Corsican,
Catalan, Basque,
Flemish
This is the London Eye
Location: Western Europe, bordering the Bay of Biscay and English Channel,
between Belgium and Spain southeast of the UK; bordering the Mediterranean
Sea, between Italy and Spain
Population Concerns
Age Structure
AGE Range
0-14
Male
Female
6,063,181
5,850,272
15-64
20,798,889
20,763,283
65+
4,274,290
6,750,11
Total
31,136,360
27,288,566
Population growth is 0.588%
Total
18.6% 11,913,453
65.2% 41,562,172
16.2%
110,243,01
63,713,926
Lyon-Satolas Airport Railway
Station
Built: 1989 - 1994
Location: Colombier-Saugnieu, Rhône (69), Rhône-Alpes, France
Structural Type – Truss Roof
Calatrava's design is composed of a main hall, two wings for accepting
train, car and bus traffic, and also a gallery leading into the main airport
building.
The overall structural system was generated on AutoCAD which provided the basis
for structural calculations.
The concourse wings extend 500 meters to both the northeast and southwest,
while the gallery reaches out to the southeast over a distance of 180 meters.
The idea of this design refers to the metaphor of a bird, expressing flight and a
sense of lightness
Lyon-SatolasAirport Station
IT IS based on two converging steel arches 120 meters long and 40
meters high.
Random Fact
IT was built for the
1992 Winter
Olympics in
Albertville, France.