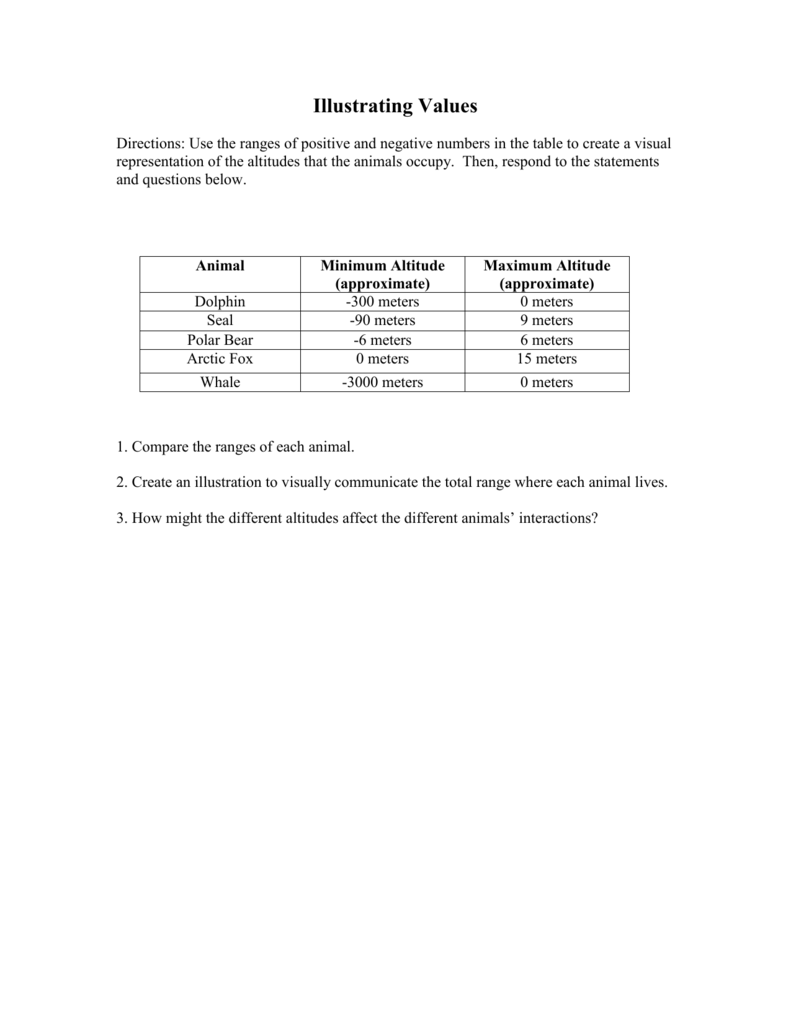 Illustrating Values
Directions: Use the ranges of positive and negative numbers in the table to create a visual
representation of the altitudes that the animals occupy. Then, respond to the statements
and questions below.
Animal
Dolphin
Seal
Polar Bear
Arctic Fox
Minimum Altitude
(approximate)
-300 meters
-90 meters
-6 meters
0 meters
Maximum Altitude
(approximate)
0 meters
9 meters
6 meters
15 meters
Whale
-3000 meters
0 meters
1. Compare the ranges of each animal.
2. Create an illustration to visually communicate the total range where each animal lives.
3. How might the different altitudes affect the different animals' interactions?