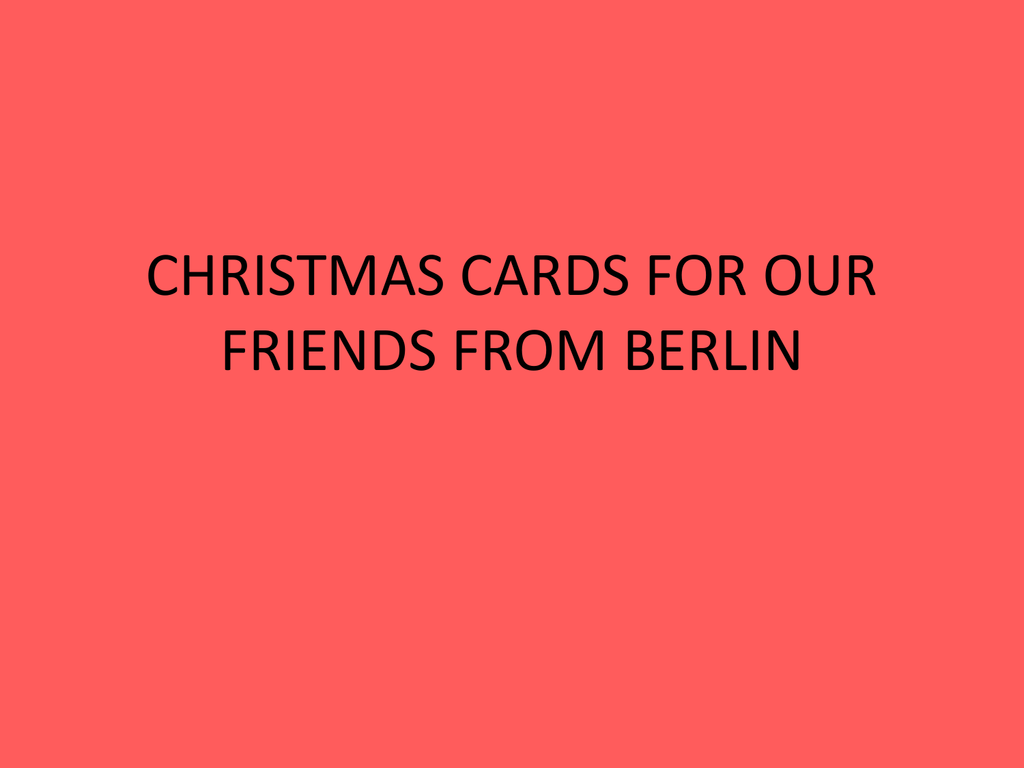 CHRISTMAS CARDS FOR OUR
FRIENDS FROM BERLIN
Marcelina is cutting ornaments.
Hanna is decorating an angel.
Patryk is reading greetings and
Kuba is writing Christmas wishes.
Nikola is decorating her
Christmas tree.
Kuba and Marcel are
designing their cards.
Jacek is drawing a Christmas
tree.
Wiktoria and Kornelia are sticking
decors.
Eryk is writing Christmas greetings.
Eryk and his best friend, Borys are
presenting their cards.
Adrian is making a Christmas
tree.
Dominik is colouring the
letters.
Gabriela is showing her beautiful
card.
Natalia is gluing the bell.
Martyna is cutting out a tree and then
decorating it.
Martyna and Julia are sticking white
feathers.
MERRY CHRISTMAS
AND HAPPY NEW YEAR.