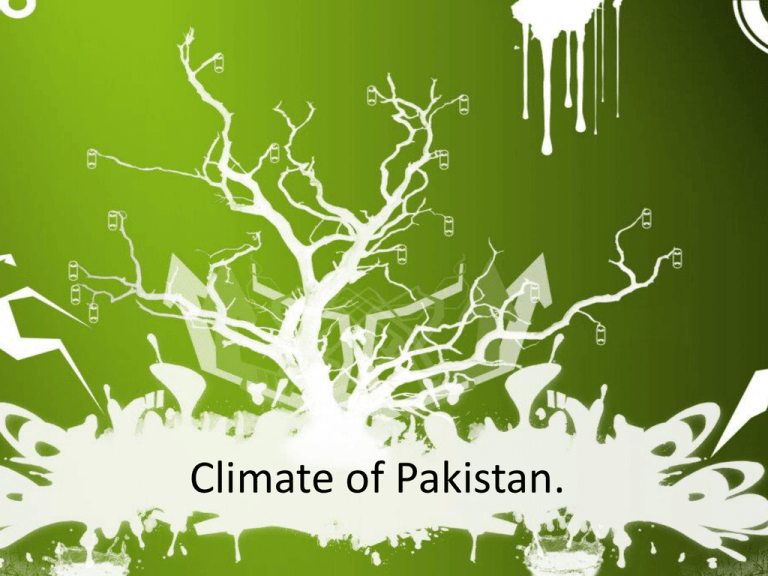 Climate of Pakistan.
Highland Climate
Arid Climate:
Mild winter, hot summers,
Extreme aridity
Lowland Climate
Mild Winters, Warm summers.
• There are 4 main climatic factors
• These are responsible for regional and seasonal variation in climates of
Pakistan :
– Temperature
– Pressure
– Rainfall
– Winds.
Temperature.
• Diversity of temperature in various regions is due to the following:
1. Large spread of latitude from 24 N to 37 N.
2. Diversity of relief ranging from K-2 to low lying coasts of Makran.
• The following temperature key should be used while describing the
temperature distribution.
Temperature
Description
40ᵒC or above
Very hot
31ᵒC – 39ᵒC
Hot
21ᵒC- 30ᵒC
Warm
10ᵒC -20ᵒC
Mild
3ᵒC – 9ᵒC
Cool
-5ᵒC - 2ᵒC
Cold
Below –5ᵒC
Very Cold.
Practice
• Describe the rainfall and temperature distribution throughout
the year
•
Describe the monthly rainfall for Lahore as shown by the bar chart for year
2009.