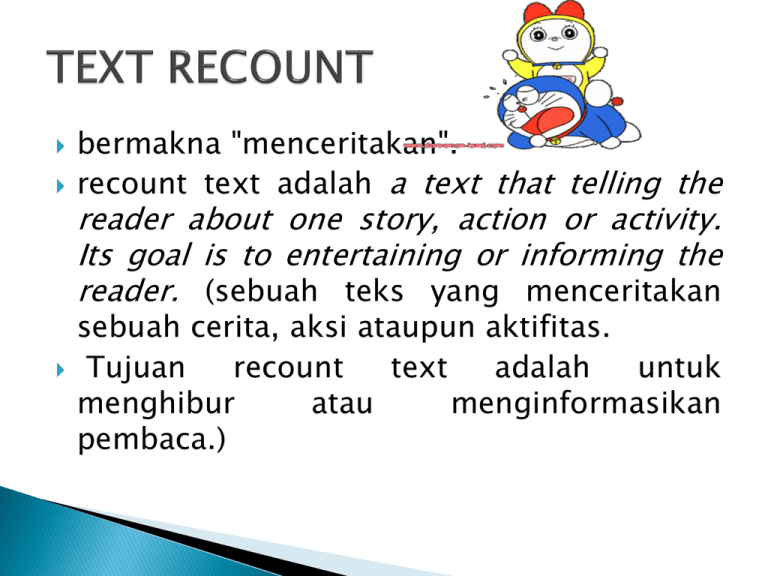 


bermakna "menceritakan".
recount text adalah a text that telling the
reader about one story, action or activity.
Its goal is to entertaining or informing the
reader. (sebuah teks yang menceritakan
sebuah cerita, aksi ataupun aktifitas.
Tujuan
recount
text
adalah
untuk
menghibur
atau
menginformasikan
pembaca.)

After having a quick dip in the ocean, which was
really cold, we realized one reason there were not
many people there. It was also quite windy. After we
bought some hot chips at the takeaway store nearby,
we rode our bikes down the beach for a while, on the
hard, damp part of the sand. We had the wind behind
us and, before we knew it, we were many miles down
thebeach.
Before we made the long trip back, we
decided to paddle our feet in the water for a
while, and then sit down for a rest. While we
were sitting on the beach, jut chatting, it
suddenly dawned on us that all the way back,
we would be riding into the strong wind.
When we finally made it back home, we were
both totally exhausted! But we learned some
good lessons that day.
1.What is the tittle above ?
2. How many person is in the text ?
3. What is the tense most usage in the text ?