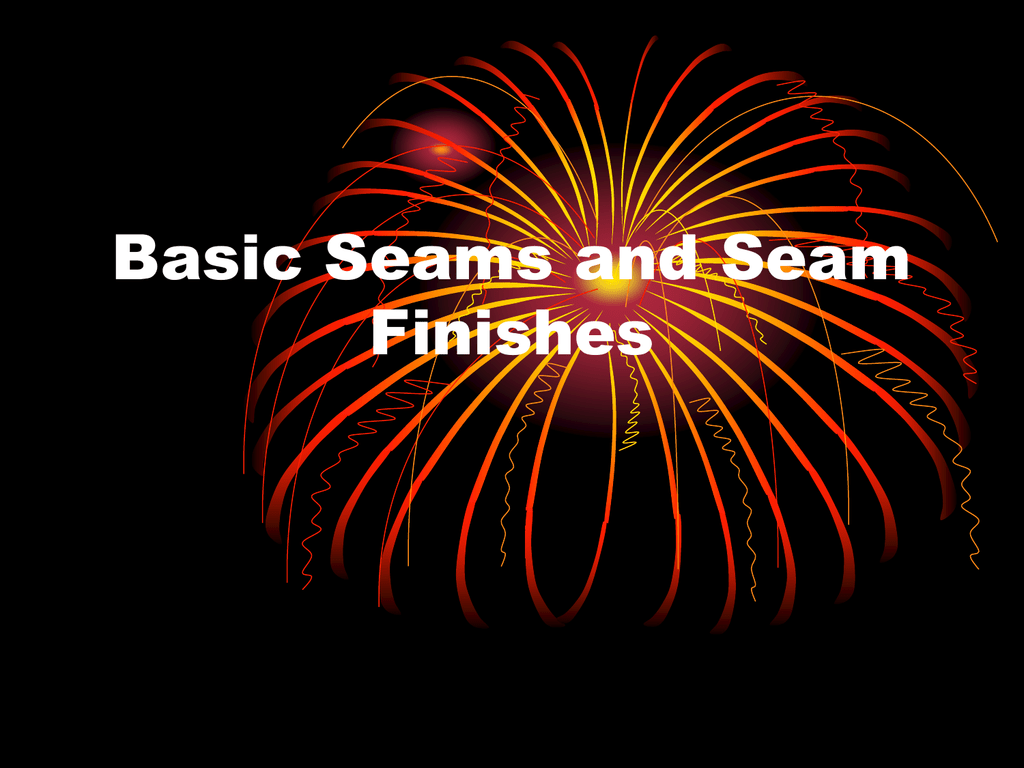 Basic Seams and Seam
Finishes
Plain Seam
• The most common
type of seam.
• Made with one line
of stitching, usually
with right side of
fabric to right side.
• Standard seam 5/8
inch
Seam Finishes
• Treating a seam edge to prevent
raveling.
• Make the seam stronger and longer
wearing.
• Type of seam finish
• Depends on the weight of your fabric
and how much it will ravel.
• Firmly woven fabrics do not need seam
finishes.
• Loosely-woven and sheer fabrics do
require seam finishes.
Pinked Seam Finish
• Used on fabrics
that will not
ravel. Gives a
neat
appearance.
Pinked and Stitched
• Used on fabrics
that will ravel
slightly.
Zigzag finish
• Used on fabrics
that ravel. May
be done either
close to the
seam edge or
over the edge of
a seam.