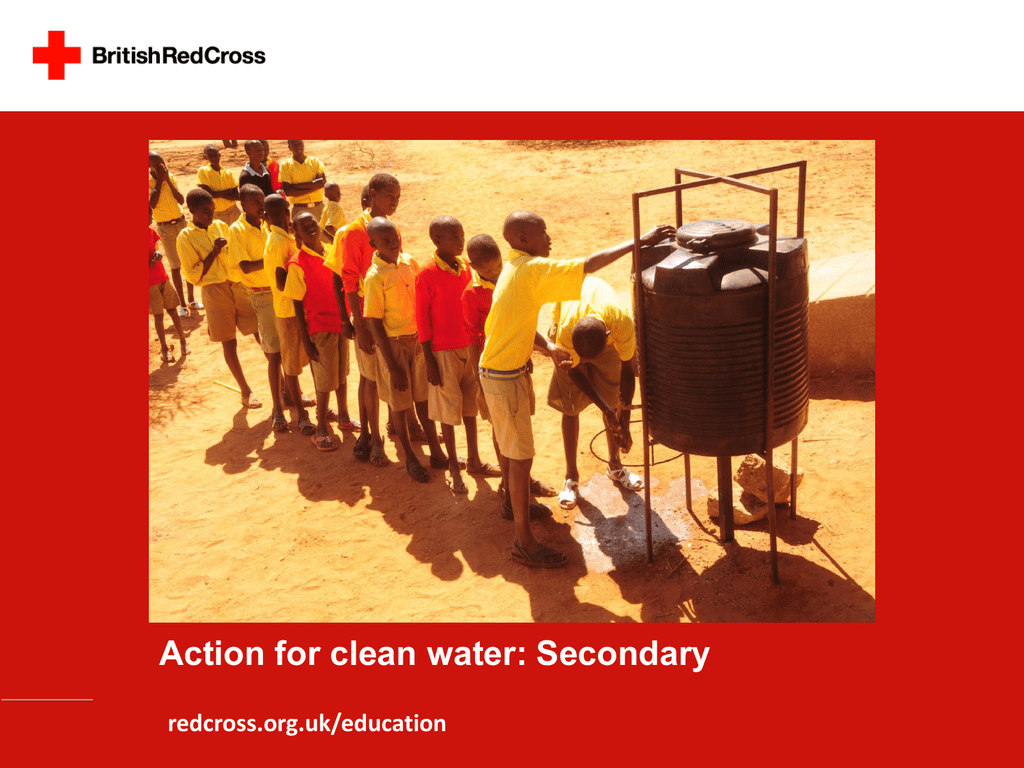 Action for clean water: Secondary
redcross.org.uk/education
Meet Brenda
Consequence web
Young people have to miss
school because they are sick or
have to care for family members
who are sick.
Less money
coming into the
household.
Parents unable to
work when sick.
Young people or their family
members get sick.
Having to use dirty water
for cooking, cleaning and
drinking.
Young people fall
behind in their
education.
Family can't afford to
go the clinic or buy
medicines.
Young people
have to drop out
of school.
Diamond ranking exercise
Most effective
Least effective
Photo credit and caption
Photo: ©British Red Cross 2014
Important legal note
This photograph is fully protected by copyright. Schools and other educational organisations are free to use it for
educational use. The licence does not extend beyond this use. This means that anyone wishing to put the image on a
website, crop or edit it, or use it in any other way, must first contact the copyright holder and negotiate a licence for
the use they require.
This resource and other free educational materials are available at redcross.org.uk/education
The British Red Cross Society is a charity registered in England and Wales (220949) and Scotland (SCO37738).