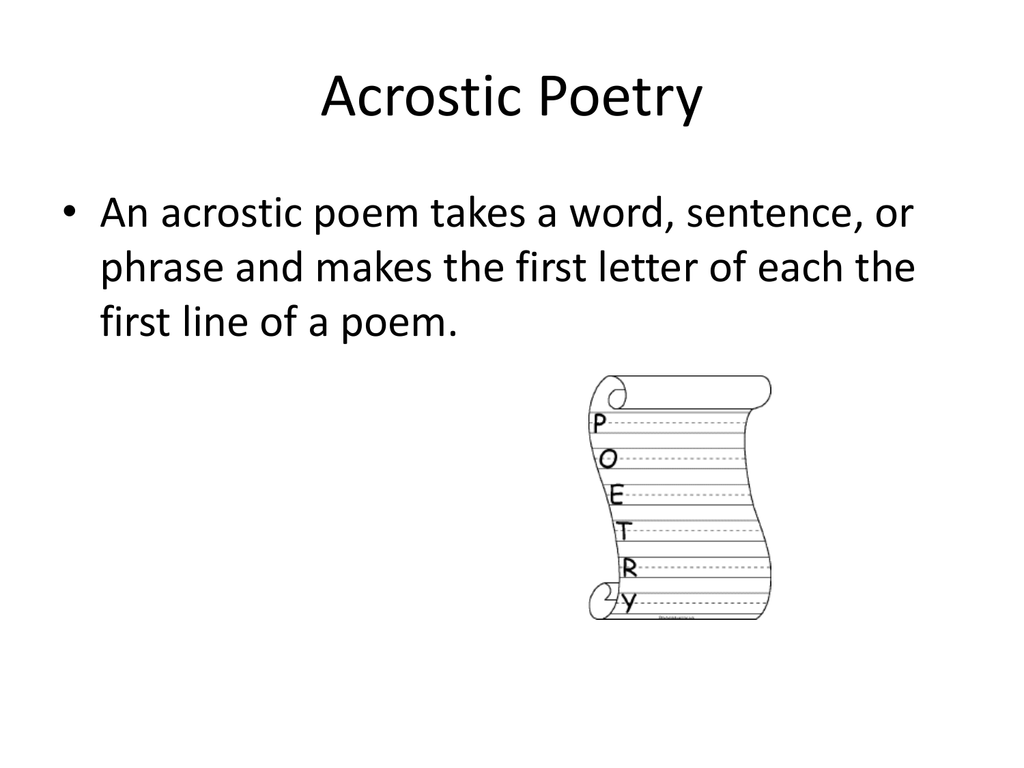 Acrostic Poetry
• An acrostic poem takes a word, sentence, or
phrase and makes the first letter of each the
first line of a poem.
By Tonya Strickland
A Croc Acrostic
by Avis Harley
Crackerjack-attacker
Reptile-in-my-dream
Old-mythmaker
Carnivore-supreme
Open-opportunist
Dragon-eye-agleam
Inner-grinner
Lizard-wizard
Enemy-extreme!
Summer: An Alphabet Acrostic
by Steven Schnur
Close by
A glittering
Blue lake, high
In the mountains,
Nestles a fishing lodge.
Night
by Mrs. Thwaits
Nestled snuggly in my bed
I hear crickets chirping.
Go to sleep!
Husband snoring.
Tumbling into dreamland.