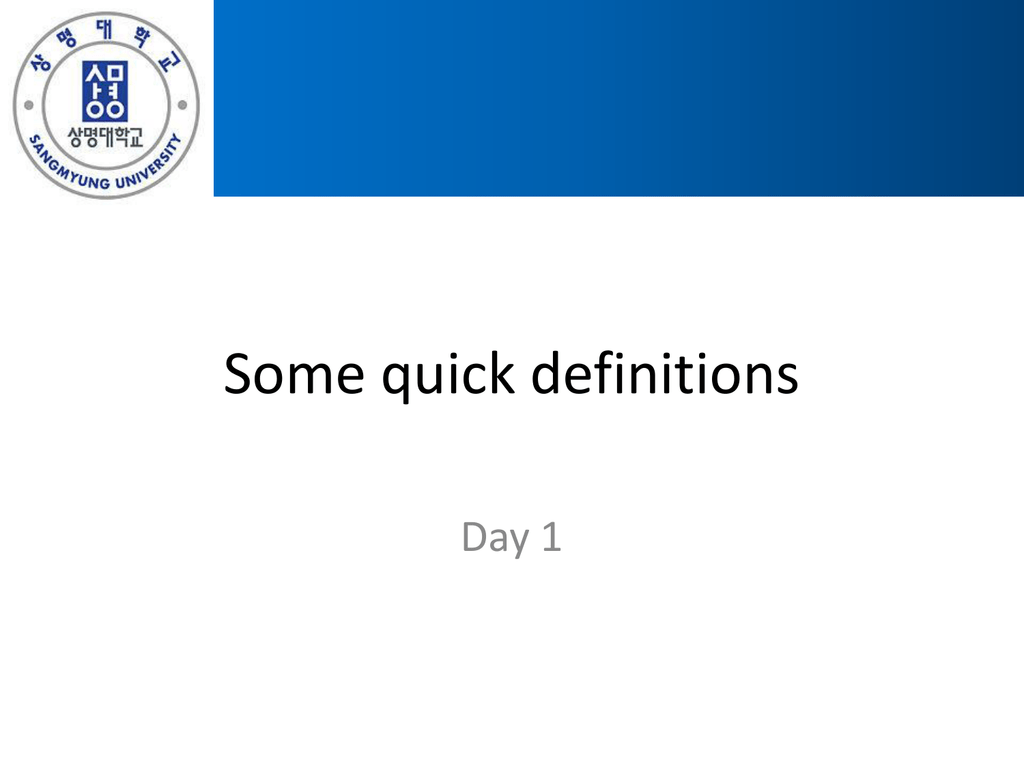 Some quick definitions
Day 1
Input
• Input, in listening, is the sound wave that
reaches your ear.
• Input can generally be any kind of stimulus:
audio, video, pictures, touch, sound, smell,
etc…
• Modified input or selective input is what we
tend to use in our classes.
Phoneme
• Phoneme refers to the smallest, basic unit of
speech.
• These are what you are most used to seeing in
pronunciation guides /k/, /l/, /r/…
Decode/Decoding
• Decoding is the process of receiving,
recognizing, and organizing language.
• In listening, this means collection of the
sounds into syllables, words, phrases,
sentences, etc.
Meaning-Building
• Meaning-Building refers to the process of
taking that which is recognized and applying
meaning to it based on our personal
understandings of the text, topic, and world
around us.
• This is what you use schema for…for the most
part.
Top-Down
• This is the process of teaching/listening that
relies on using what you understand of the
world to understand the text.
Bottom-Up
• This is the process of teaching/listening that
uses your knowledge of language units to
come to an understanding of a text.
Back Channel
• Back Channel is the use of extra-linguistic
methods to signal/provide feedback to the
speaker.
• Head nods, Uh huh, Yeh, Ok….