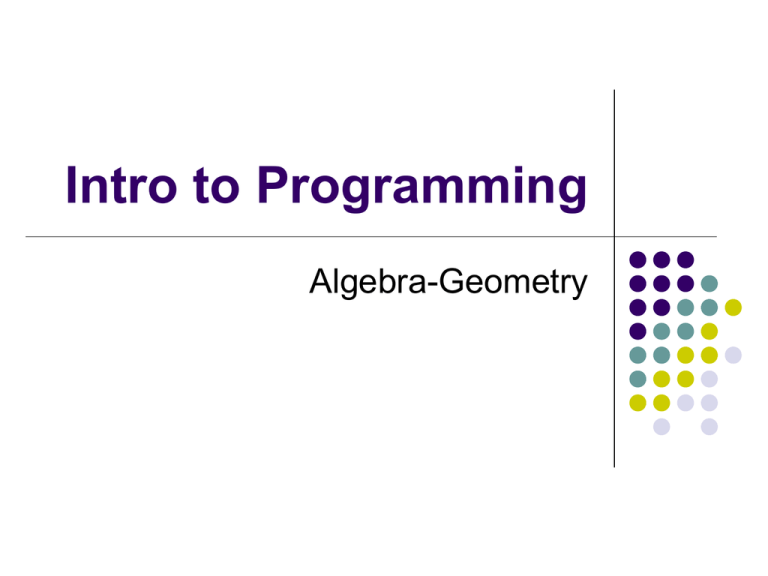 Intro to Programming
Algebra-Geometry
Computer Programming?

What is programming?



The process of writing, testing, and maintaining
the source code of computer programs.
Telling the computer what to do
Why learn to program?



Develops logic and problem-solving skills
Improves attention to detail
It's fun!
But I'm Not a Geek!

Until recently, programming required
knowledge of computer language syntax
Anyone Can Program!

New tools, like Scratch, allow ANYONE to
create computer programs without learning
complicated syntax.
Programming with Scratch

Open Scratch from either the desktop icon or
Start Menu
Homework



Make sure you have the latest version of
Scratch installed on your Tablet PC
Finish working through the Scratch Getting
Started Guide
Feel free to experiment and explore!