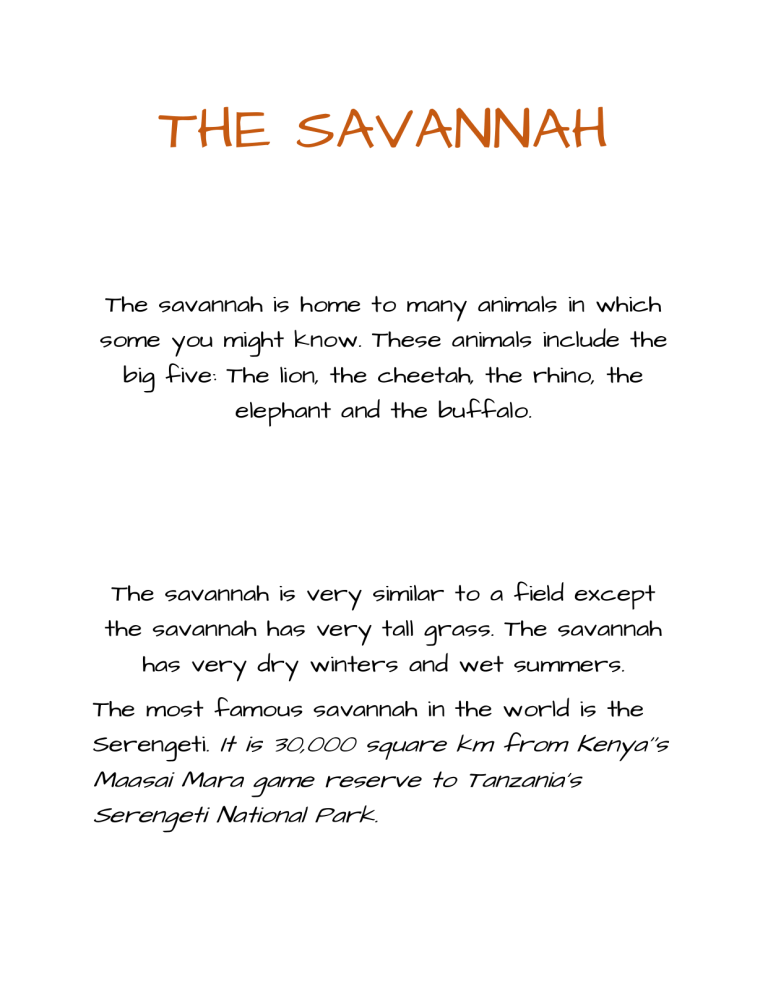 THE SAVANNAH
The savannah is home to many animals in which
some you might know. These animals include the
big five: The lion, the cheetah, the rhino, the
elephant and the buffalo.
The savannah is very similar to a field except
the savannah has very tall grass. The savannah
has very dry winters and wet summers.
The most famous savannah in the world is the
Serengeti. It is 30,000 square km from Kenya''s
Maasai Mara game reserve to Tanzania's
Serengeti National Park.