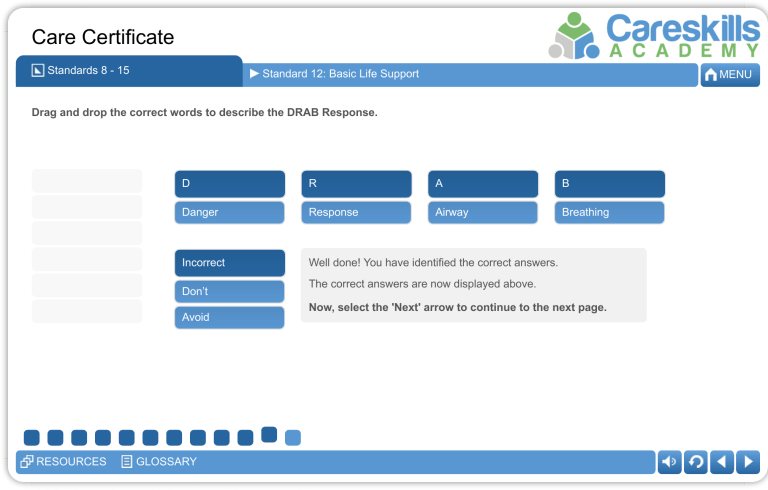 Care Certificate
Standards 8 - 15
Standard 12: Basic Life Support
MENU
Drag and drop the correct words to describe the DRAB Response.
D
R
A
B
Danger
Response
Airway
Breathing
Incorrect
Well done! You have identified the correct answers.
Don't
Avoid
RESOURCES
GLOSSARY
The correct answers are now displayed above.
Now, select the 'Next' arrow to continue to the next page.