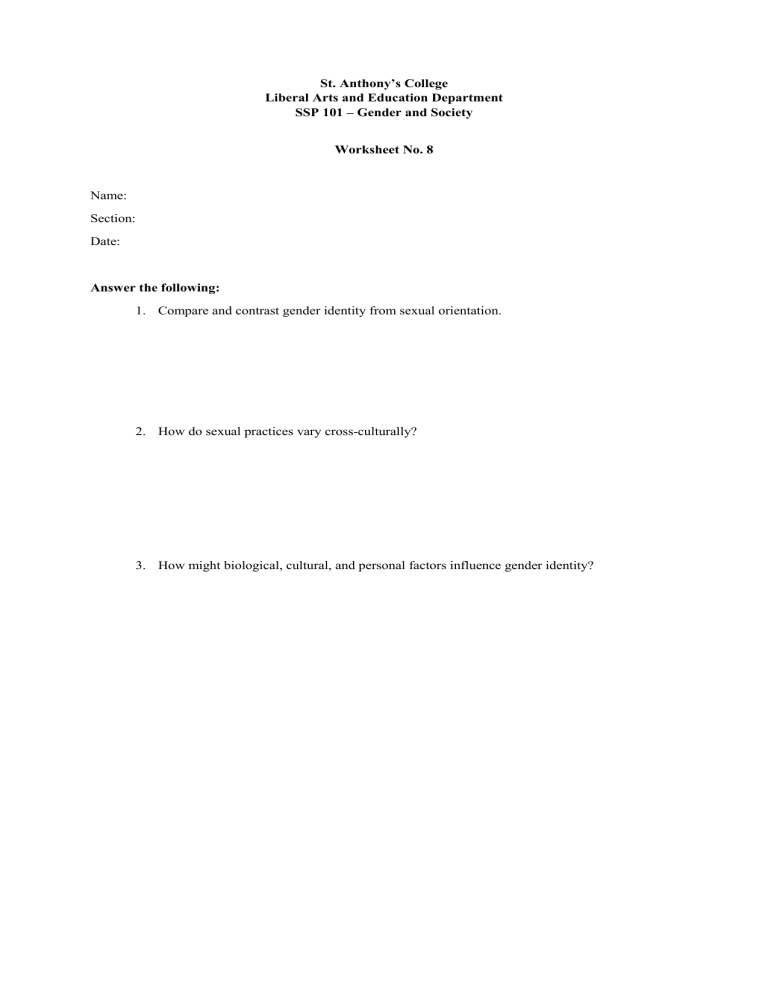 St. Anthony's College
Liberal Arts and Education Department
SSP 101 – Gender and Society
Worksheet No. 8
Name:
Section:
Date:
Answer the following:
1. Compare and contrast gender identity from sexual orientation.
2. How do sexual practices vary cross-culturally?
3. How might biological, cultural, and personal factors influence gender identity?