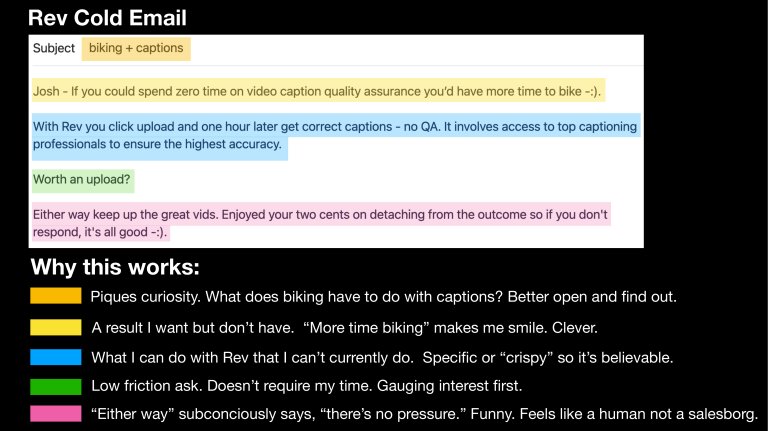 Rev Cold Email
Why this works:
Piques curiosity. What does biking have to do with captions? Better open and nd out.
A result I want but don't have. "More time biking" makes me smile. Clever.
What I can do with Rev that I can't currently do. Speci c or "crispy" so it's believable.
Low friction ask. Doesn't require my time. Gauging interest rst.
fi
fi
fi
"Either way" subconciously says, "there's no pressure." Funny. Feels like a human not a salesborg.