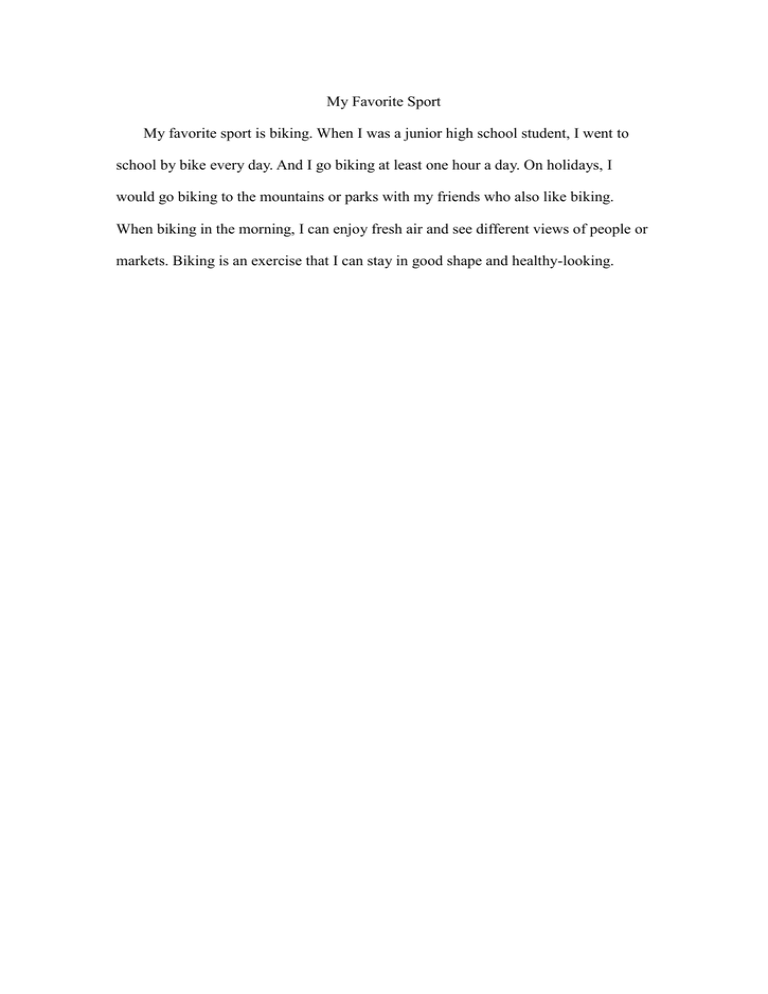 My Favorite Sport
My favorite sport is biking. When I was a junior high school student, I went to
school by bike every day. And I go biking at least one hour a day. On holidays, I
would go biking to the mountains or parks with my friends who also like biking.
When biking in the morning, I can enjoy fresh air and see different views of people or
markets. Biking is an exercise that I can stay in good shape and healthy-looking.