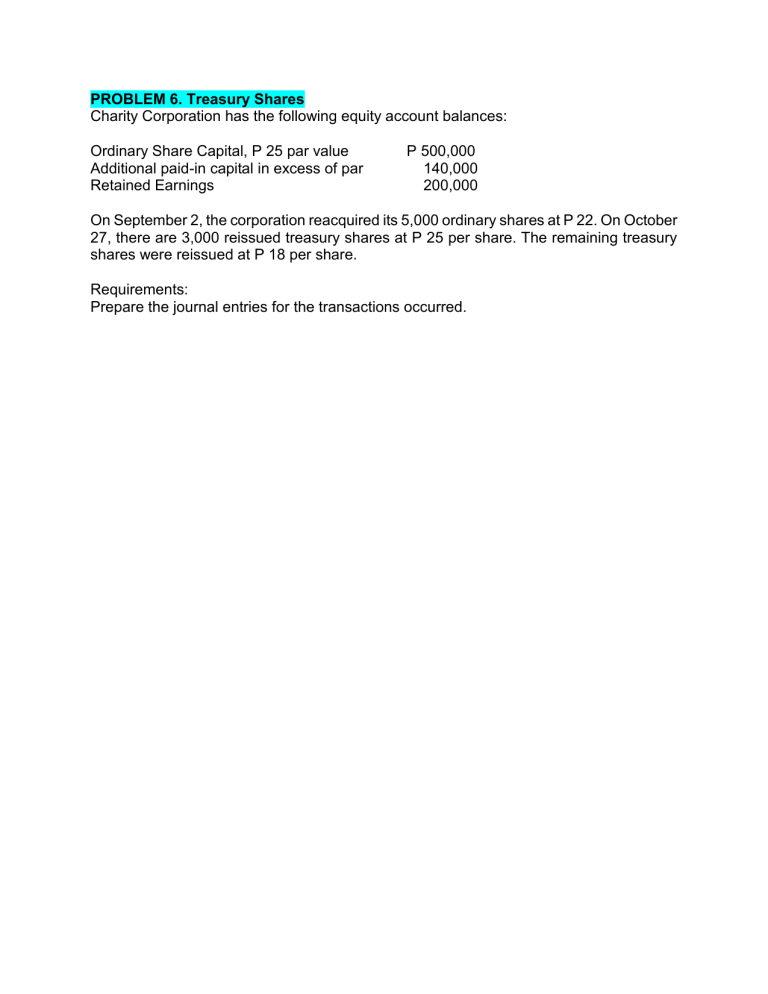 PROBLEM 6. Treasury Shares
Charity Corporation has the following equity account balances:
Ordinary Share Capital, P 25 par value
Additional paid-in capital in excess of par
Retained Earnings
P 500,000
140,000
200,000
On September 2, the corporation reacquired its 5,000 ordinary shares at P 22. On October
27, there are 3,000 reissued treasury shares at P 25 per share. The remaining treasury
shares were reissued at P 18 per share.
Requirements:
Prepare the journal entries for the transactions occurred.