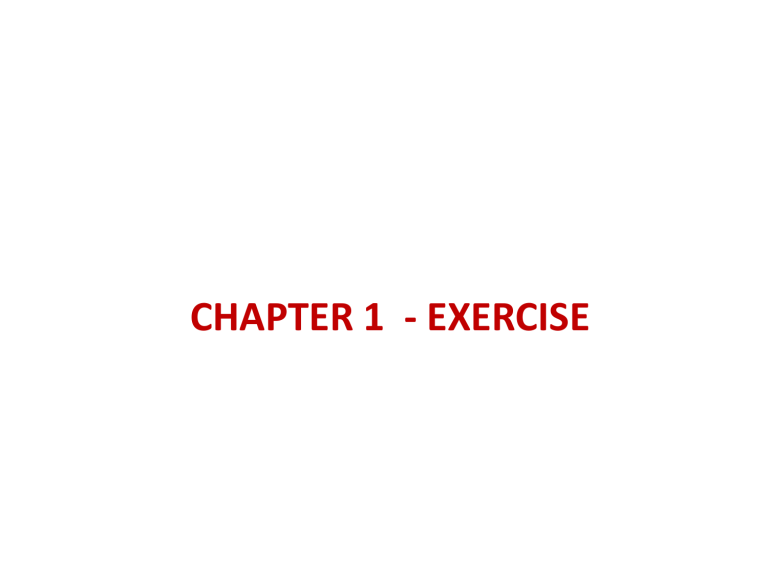 CHAPTER 1 - EXERCISE
Chapter 1
1.1
1.2
Chapter 1
1.3
1.4
Given the reaction 2NO2 + ½ O2 = N2O5, what is the relation between
the rates of formation and disappearance of the three reaction components?
Chapter 1
1.5 A reaction has the stoichiometric equation A + B = 2R. What is the
order of reaction?
1.6 For the complex reaction with stoichiometry A + 3B = 2R + S and
with second-order rate expression
are the reaction rates related as follows:
If the rates are not so related, then how are they related? Please
account for the signs, + or -.
1.7 The pyrolysis of ethane proceeds with an activation energy of
about 300 kJ/mol. How much faster is the decomposition at 650°C
than at 5000C?
1.8 On doubling the concentration of reactant, the rate of reaction
triples. Find the reaction order.
For the stoichiometry A + B -> (products) find the reaction orders with
respect to A and B.