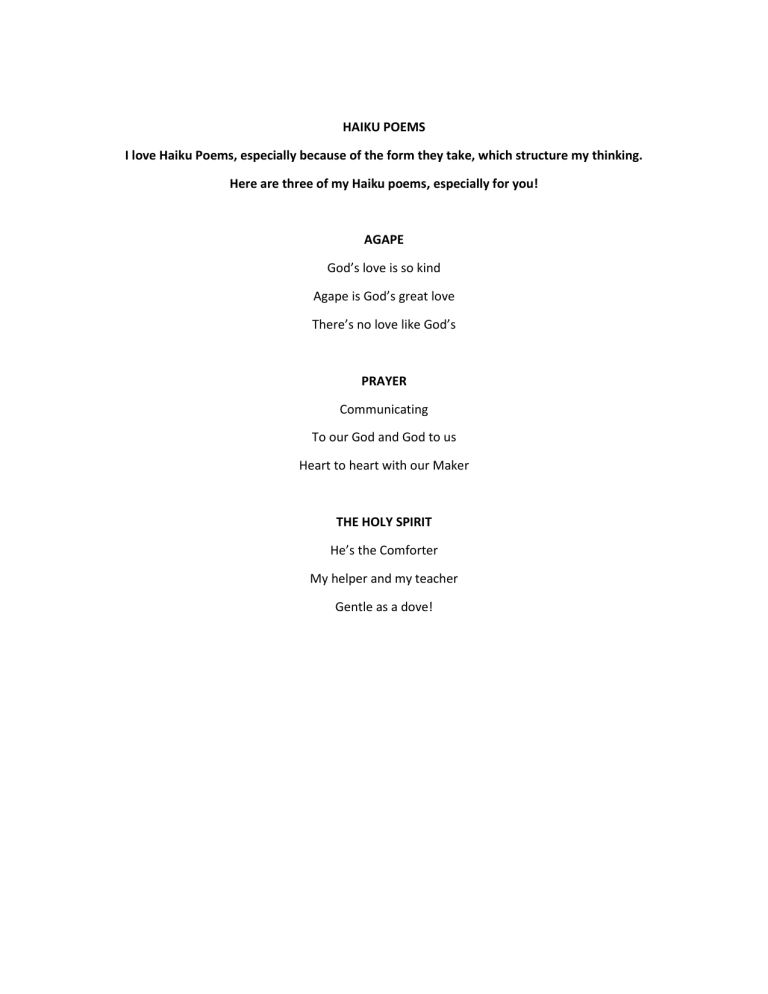 HAIKU POEMS
I love Haiku Poems, especially because of the form they take, which structure my thinking.
Here are three of my Haiku poems, especially for you!
AGAPE
God's love is so kind
Agape is God's great love
There's no love like God's
PRAYER
Communicating
To our God and God to us
Heart to heart with our Maker
THE HOLY SPIRIT
He's the Comforter
My helper and my teacher
Gentle as a dove!