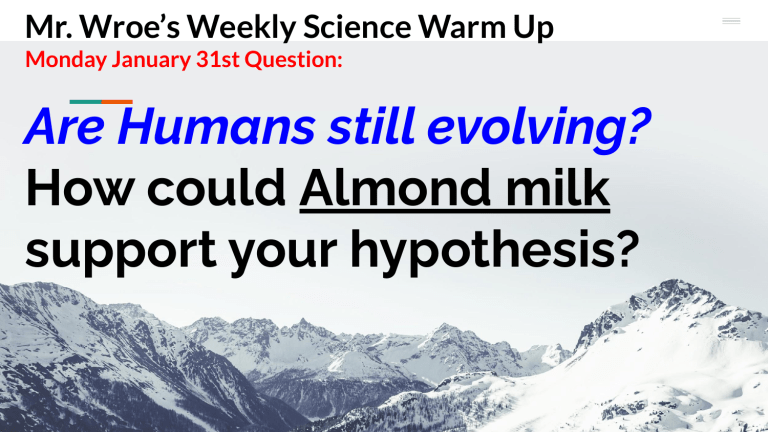 Mr. Wroe's Weekly Science Warm Up
Monday January 31st Question:
Are Humans still evolving?
How could Almond milk
support your hypothesis?
KEY FACT
When genetic variants give us a particular
advantage (enzyme to digest lactose sugar in milk)
and improve our fitness (ability to reproduce)
they are more likely to be passed onto future
generations (offspring have our DNA).