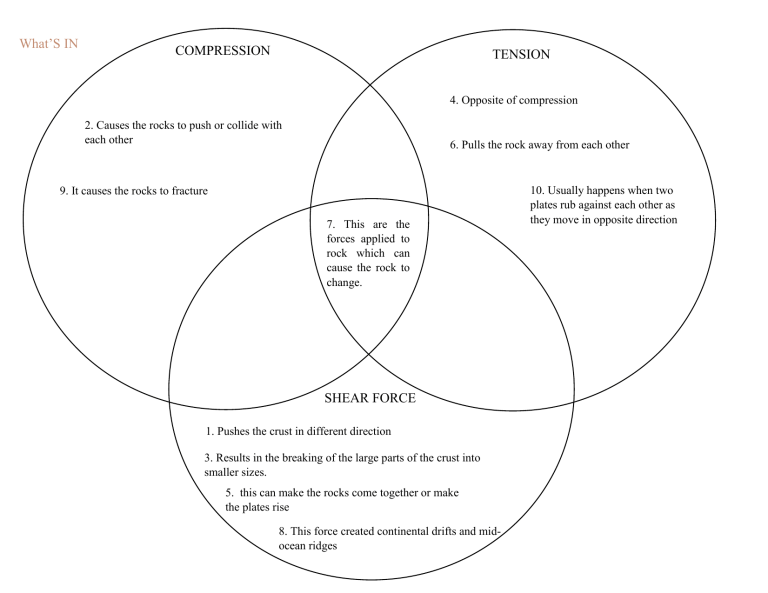 What'S IN
COMPRESSION
TENSION
4. Opposite of compression
2. Causes the rocks to push or collide with
each other
6. Pulls the rock away from each other
9. It causes the rocks to fracture
7. This are the
forces applied to
rock which can
cause the rock to
change.
SHEAR FORCE
1. Pushes the crust in different direction
3. Results in the breaking of the large parts of the crust into
smaller sizes.
5. this can make the rocks come together or make
the plates rise
8. This force created continental drifts and midocean ridges
10. Usually happens when two
plates rub against each other as
they move in opposite direction
WHAT I CAN DO
(TAGLINE)
Ang puso na inialay sa
maling tao ay parang
weathering lang.
Break at pagkadurog
ang kahihinantan.