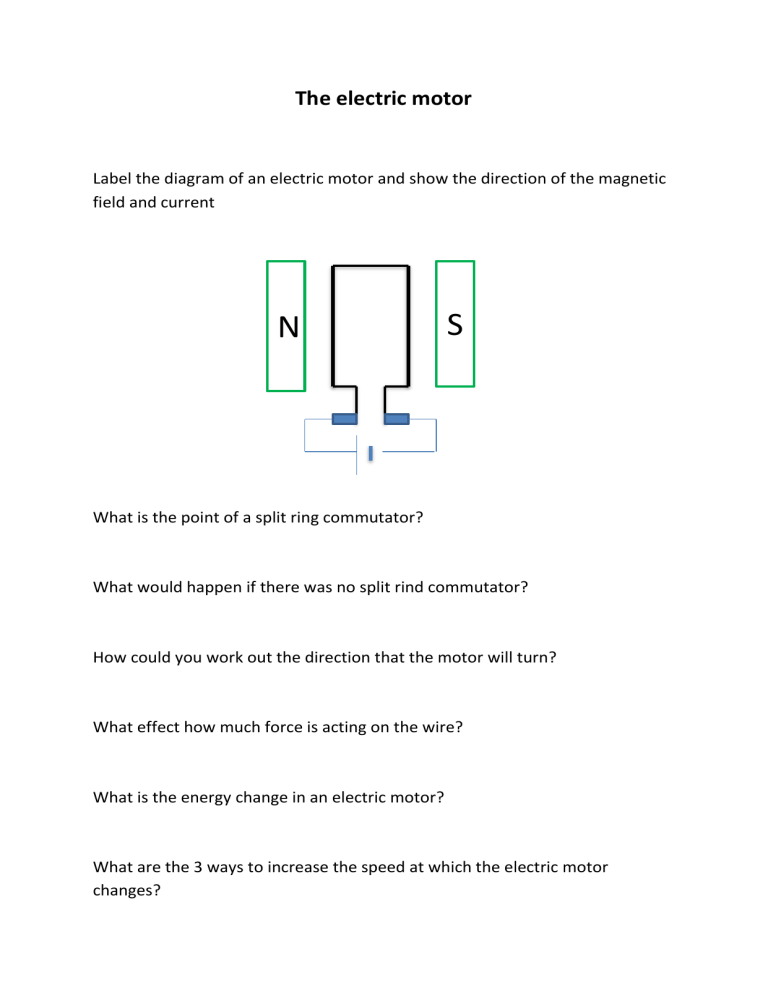 The electric motor
Label the diagram of an electric motor and show the direction of the magnetic
field and current
N
S
What is the point of a split ring commutator?
What would happen if there was no split rind commutator?
How could you work out the direction that the motor will turn?
What effect how much force is acting on the wire?
What is the energy change in an electric motor?
What are the 3 ways to increase the speed at which the electric motor
changes?