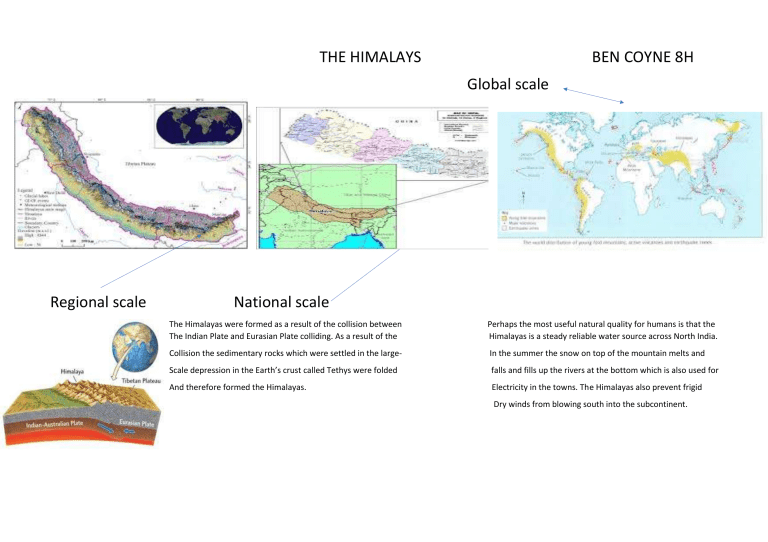 THE HIMALAYS
BEN COYNE 8H
Global scale
Regional scale
National scale
The Himalayas were formed as a result of the collision between
The Indian Plate and Eurasian Plate colliding. As a result of the
Perhaps the most useful natural quality for humans is that the
Himalayas is a steady reliable water source across North India.
Collision the sedimentary rocks which were settled in the large-
In the summer the snow on top of the mountain melts and
Scale depression in the Earth's crust called Tethys were folded
falls and fills up the rivers at the bottom which is also used for
And therefore formed the Himalayas.
Electricity in the towns. The Himalayas also prevent frigid
Dry winds from blowing south into the subcontinent.