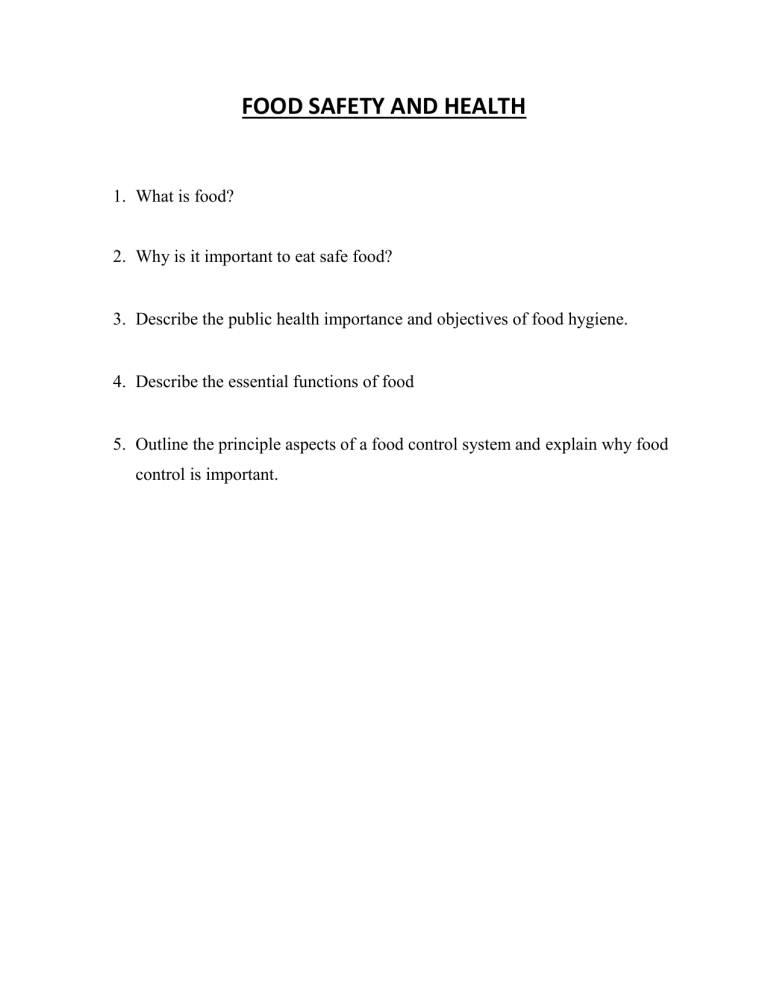 FOOD SAFETY AND HEALTH
1. What is food?
2. Why is it important to eat safe food?
3. Describe the public health importance and objectives of food hygiene.
4. Describe the essential functions of food
5. Outline the principle aspects of a food control system and explain why food
control is important.