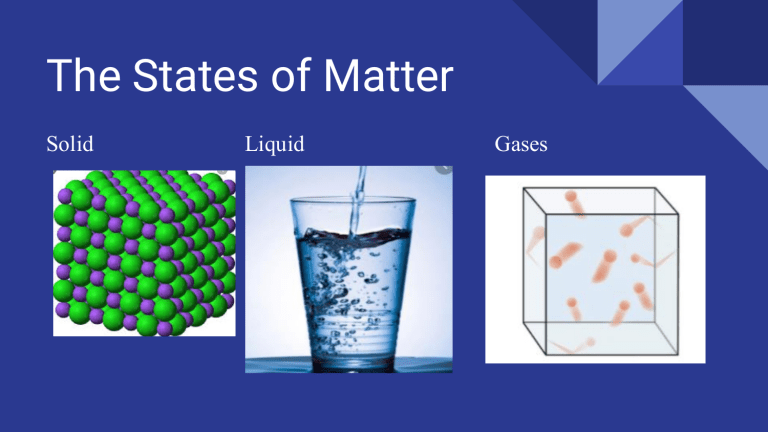 The States of Matter
Solid
Liquid
Gases
Solids
A solid is molecules closely packed together and contain the least amount of
kinetic energy.Solid is also one of the three main states of matter.These particles
are packed closely together and are not free to move about within the substance.
Liquids
A substance that flows freely but is of constant volume, having a consistency like
that of water or oil.A liquid is one of the three phases of matter.Composed of
molecules that move freely among themselves but do not tend to separate.
Gases
Gas is a state of matter that has no fixed shape and no fixed volume.Gases have
lower density than other states of matter, such as solids and liquids.Gas is one of the
four fundamental states of matter.