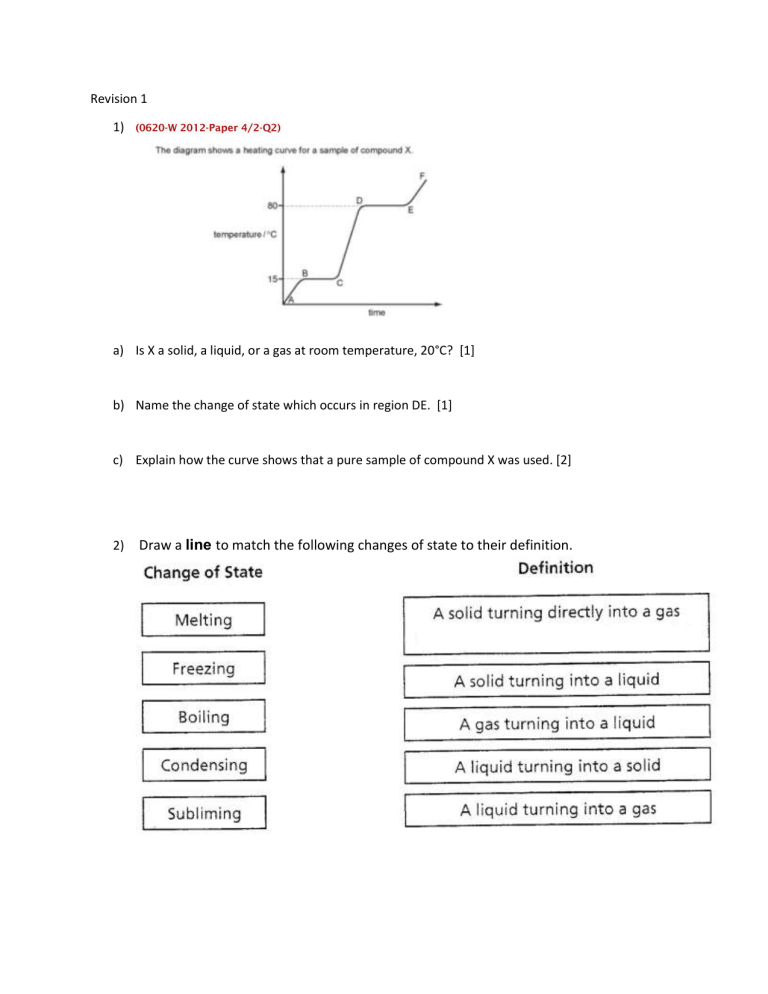 Revision 1
1)
(0620-W 2012-Paper 4/2-Q2)
a) Is X a solid, a liquid, or a gas at room temperature, 20°C? [1]
b) Name the change of state which occurs in region DE. [1]
c) Explain how the curve shows that a pure sample of compound X was used. [2]
2)
Draw a line to match the following changes of state to their definition.