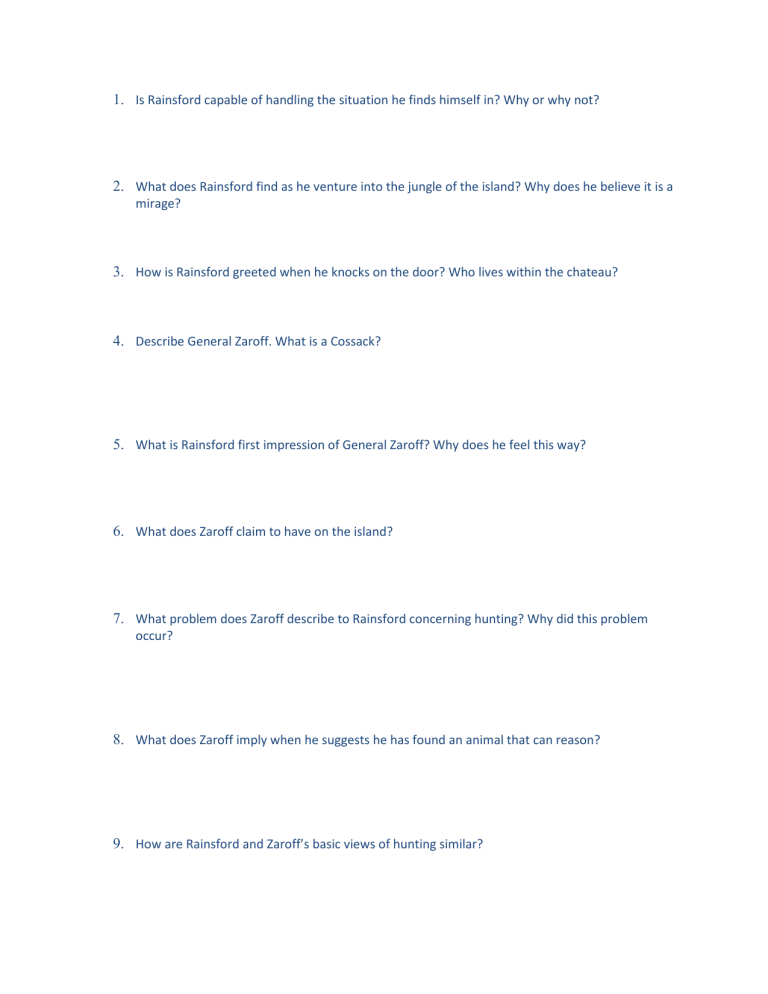 1. Is Rainsford capable of handling the situation he finds himself in? Why or why not?
2. What does Rainsford find as he venture into the jungle of the island? Why does he believe it is a
mirage?
3. How is Rainsford greeted when he knocks on the door? Who lives within the chateau?
4. Describe General Zaroff. What is a Cossack?
5. What is Rainsford first impression of General Zaroff? Why does he feel this way?
6. What does Zaroff claim to have on the island?
7. What problem does Zaroff describe to Rainsford concerning hunting? Why did this problem
occur?
8. What does Zaroff imply when he suggests he has found an animal that can reason?
9. How are Rainsford and Zaroff's basic views of hunting similar?