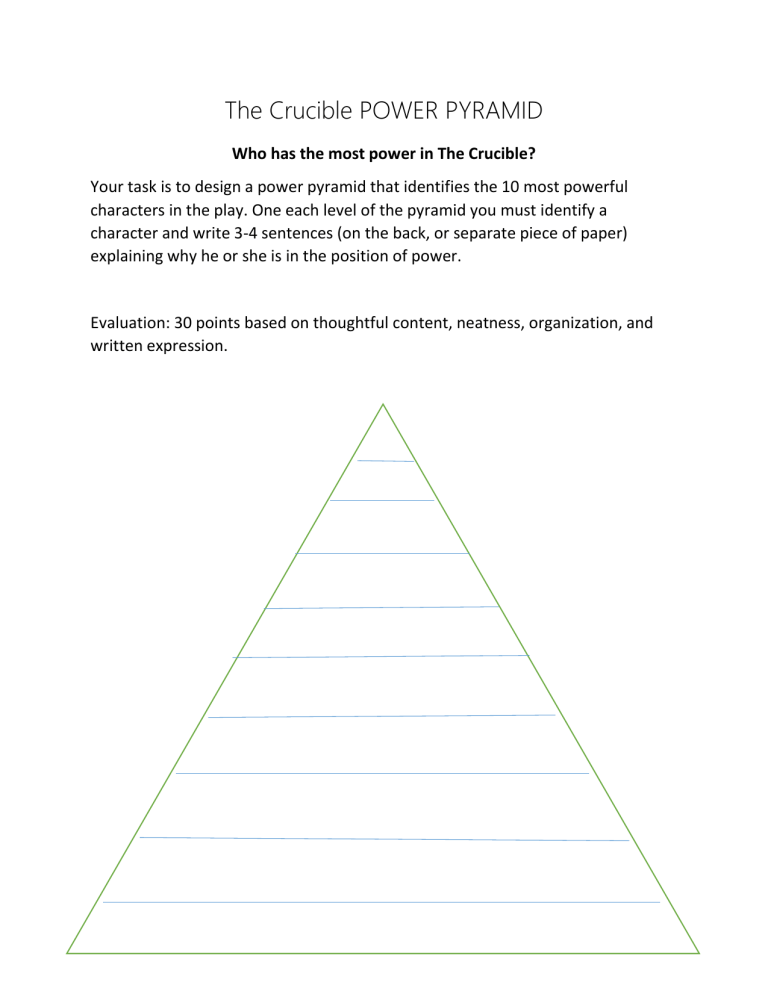 The Crucible POWER PYRAMID
Who has the most power in The Crucible?
Your task is to design a power pyramid that identifies the 10 most powerful
characters in the play. One each level of the pyramid you must identify a
character and write 3-4 sentences (on the back, or separate piece of paper)
explaining why he or she is in the position of power.
Evaluation: 30 points based on thoughtful content, neatness, organization, and
written expression.