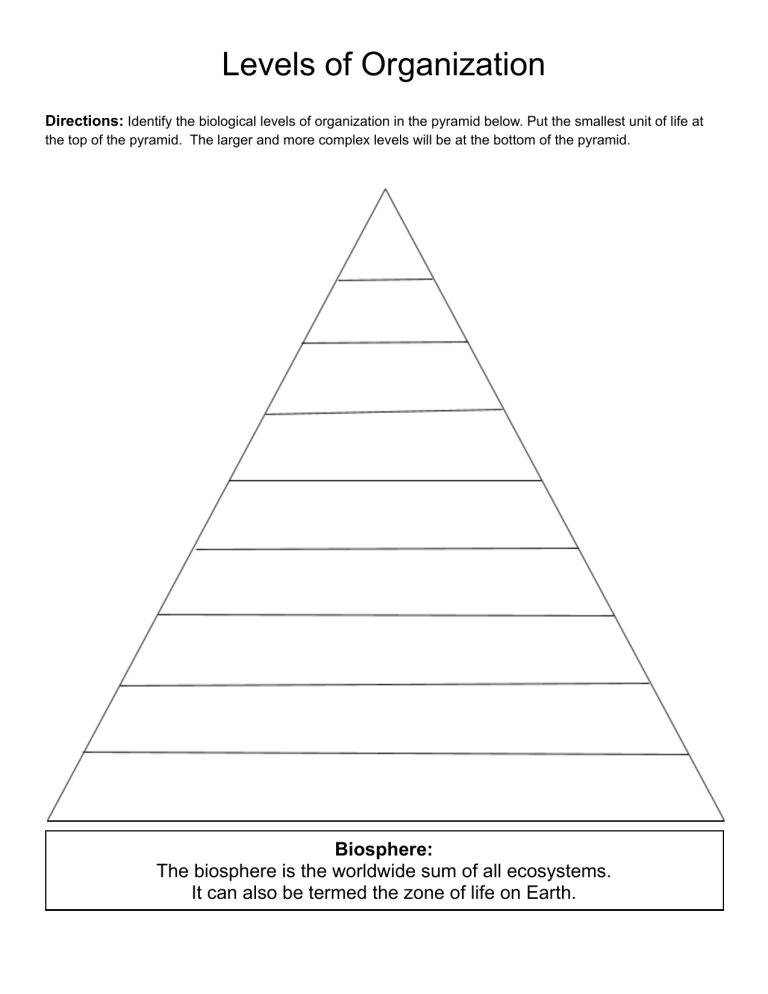 Levels of Organization
Directions: Identify the biological levels of organization in the pyramid below. Put the smallest unit of life at
the top of the pyramid. The larger and more complex levels will be at the bottom of the pyramid.
Biosphere:
The biosphere is the worldwide sum of all ecosystems.
It can also be termed the zone of life on Earth.