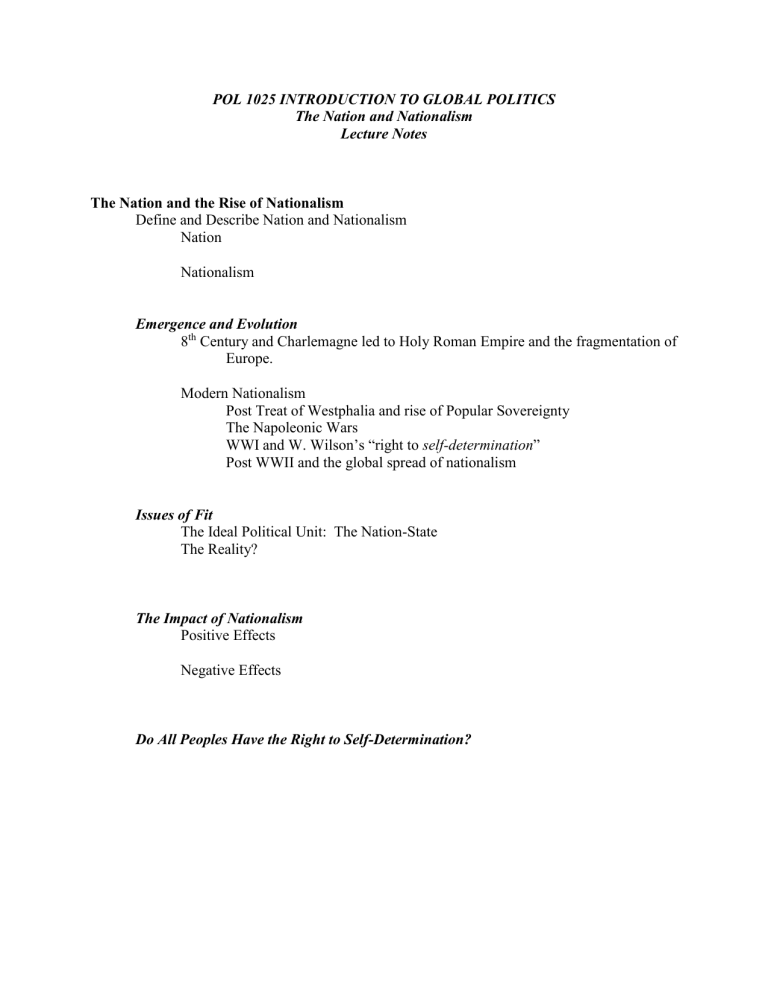 POL 1025 INTRODUCTION TO GLOBAL POLITICS
The Nation and Nationalism
Lecture Notes
The Nation and the Rise of Nationalism
Define and Describe Nation and Nationalism
Nation
Nationalism
Emergence and Evolution
8th Century and Charlemagne led to Holy Roman Empire and the fragmentation of
Europe.
Modern Nationalism
Post Treat of Westphalia and rise of Popular Sovereignty
The Napoleonic Wars
WWI and W. Wilson's "right to self-determination"
Post WWII and the global spread of nationalism
Issues of Fit
The Ideal Political Unit: The Nation-State
The Reality?
The Impact of Nationalism
Positive Effects
Negative Effects
Do All Peoples Have the Right to Self-Determination?