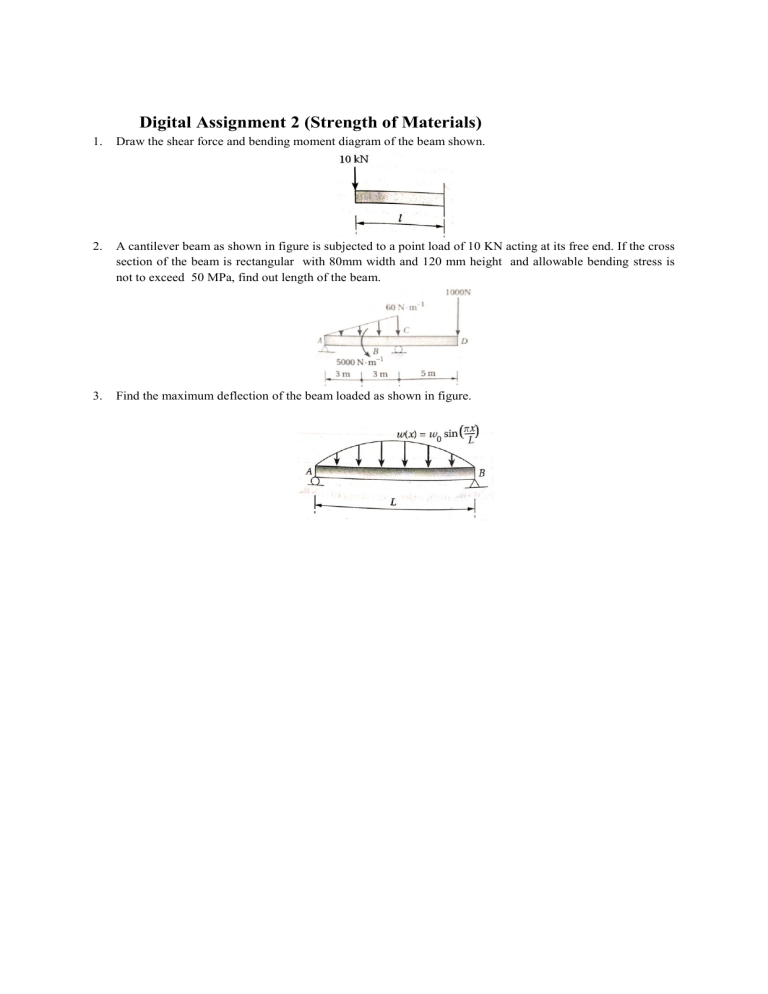 Digital Assignment 2 (Strength of Materials)
1.
Draw the shear force and bending moment diagram of the beam shown.
2.
A cantilever beam as shown in figure is subjected to a point load of 10 KN acting at its free end. If the cross
section of the beam is rectangular with 80mm width and 120 mm height and allowable bending stress is
not to exceed 50 MPa, find out length of the beam.
3.
Find the maximum deflection of the beam loaded as shown in figure.