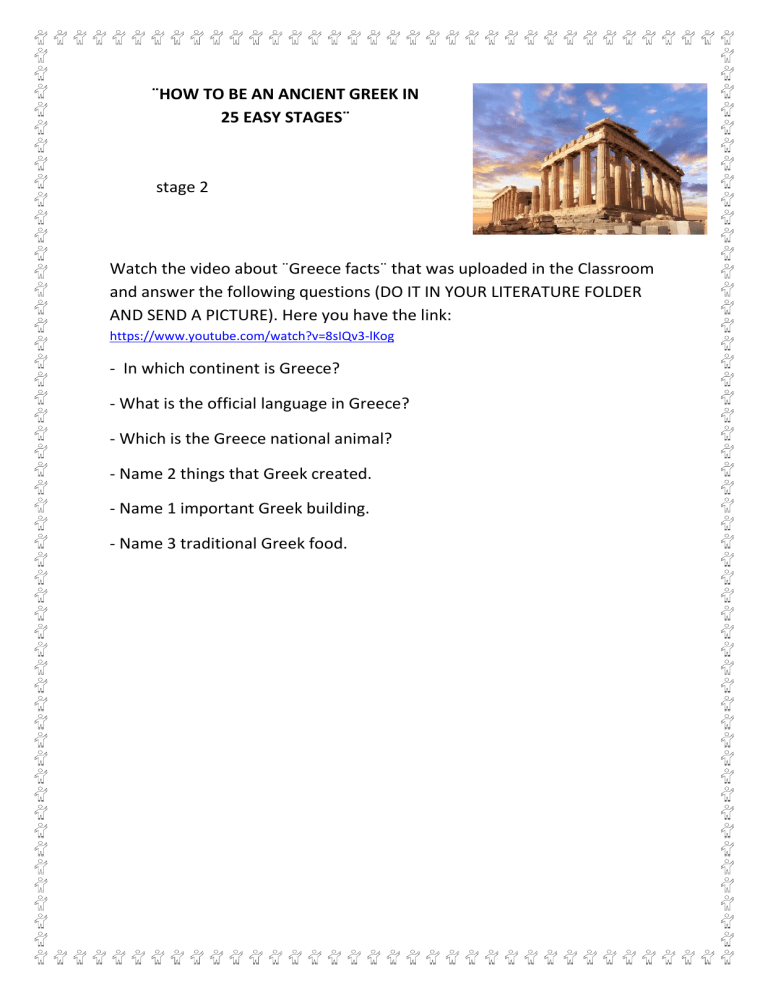 ¨HOW TO BE AN ANCIENT GREEK IN
25 EASY STAGES¨
stage 2
Watch the video about ¨Greece facts¨ that was uploaded in the Classroom
and answer the following questions (DO IT IN YOUR LITERATURE FOLDER
AND SEND A PICTURE). Here you have the link:
https://www.youtube.com/watch?v=8sIQv3-lKog
- In which continent is Greece?
- What is the official language in Greece?
- Which is the Greece national animal?
- Name 2 things that Greek created.
- Name 1 important Greek building.
- Name 3 traditional Greek food.